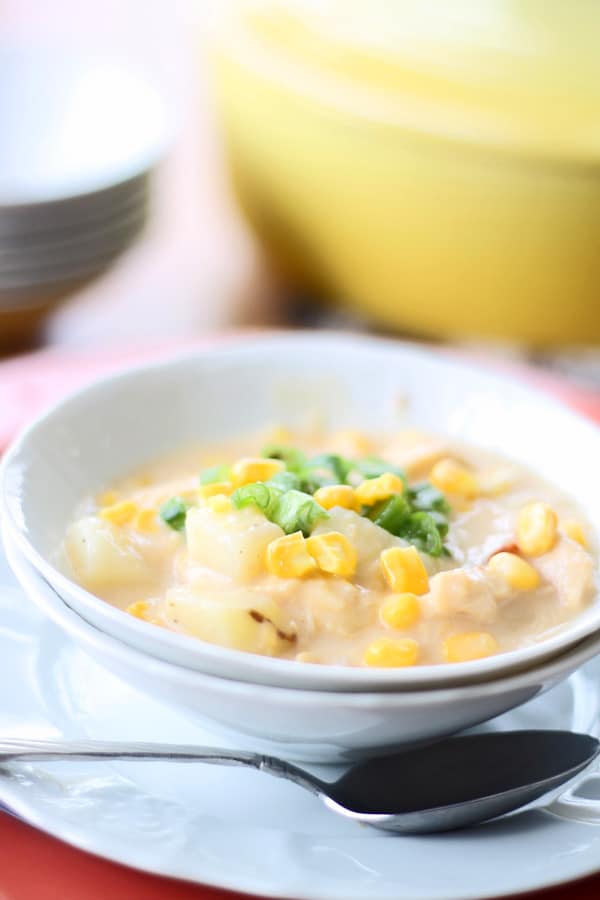 I feel like I'm in the twilight zone…or maybe Alaska since I'm two seconds away from calling myself an Inuit and becoming permanently frozen from the blistering cold and endless snow. After last week's blizzard and what the Weatherman deemed "thundersnow" I declared winter FINALLY over and Spring just around the corner. I predicted warm weather coming my way in the next couple days and even started researching patio furniture, comfy loungers and misters to keep me cool and comfortable while I tan myself in the backyard.
Ummm yeah, didn't happen.
My hopes were shattered after we had yet ANOTHER ferocious winter storm blast through this part of the country, less than a week after the last. Not only did this storm rear its ugly head and prevent us from leaving the parameters of our house, but it took our power with it as well.
Boohoo.
When I realized that we were going to have yet another snow day, I had grand plans to spend the day cooking up a storm, making an upside-down pear brown butter cake (I know, it's a mouthful), a potato galette which had previously failed, and fine tuning a pear and ginger margarita I've been working on, but alas that was not in the cards for me. We were left huddling by the fireplace, trying to stay warm and praying the power would come back on before nightfall.
Just as we were throwing in the towel and heading over to my parents to seek light and warmth, like a light from the heavens, the power came back on in one fail swoop.
Glory hallelujah!!
I immediately felt a huge weight lifted from my shoulders and a sense of urgency to get cooking.
Now, there's nothing "fancy" or "fussy" about this corn and potato chowder and it's not what I had intended to make that day, but it is what slowly thawed out my chilled body and brought a little color back to my cheeks – and that is a winner in my book. Not to mention it's downright good, and a little healthy too!

Creamy Corn & Potato Chowder - Lightened Up
Author:
Nicole-Cooking for Keeps
Ingredients
2 slices center-cut bacon, chopped
1 small onion, chopped
1 teaspoon salt
1 tablespoon butter
1 large garlic, minced
¼ cup flour
2 ½ cups hot low-sodium chicken stock (plus more if needed)
1 cup hot 1% milk
3 cups potatoes (about 3 medium potatoes)
1 cup frozen corn
2 cups cooked chicken, cubed
1 can creamed corn
1 ½ cups reduced-fat cheddar cheese, shredded
Splash of half and half or cream (optional)
Hot sauce (optional)
Salt & Pepper to taste
Instructions
Cook bacon in a large dutch oven. Drain on paper towel, leaving grease. With the heat on medium, add butter onions, and garlic to the pot. Sauté until onions are translucent and garlic is fragrant. Stir in flour. Cook one minute. Whisk in chicken stock and milk. Bring to a boil and reduce to a simmer. Add salt, potatoes, corn, chicken, and creamed corn. Simmer until potatoes are cooked through, about 20 minutes. Stir in cheese and reserved bacon; cook another five minutes until cheese is incorporated. Season to taste with salt and pepper. Add a splash of half and half and hot sauce if you wish.