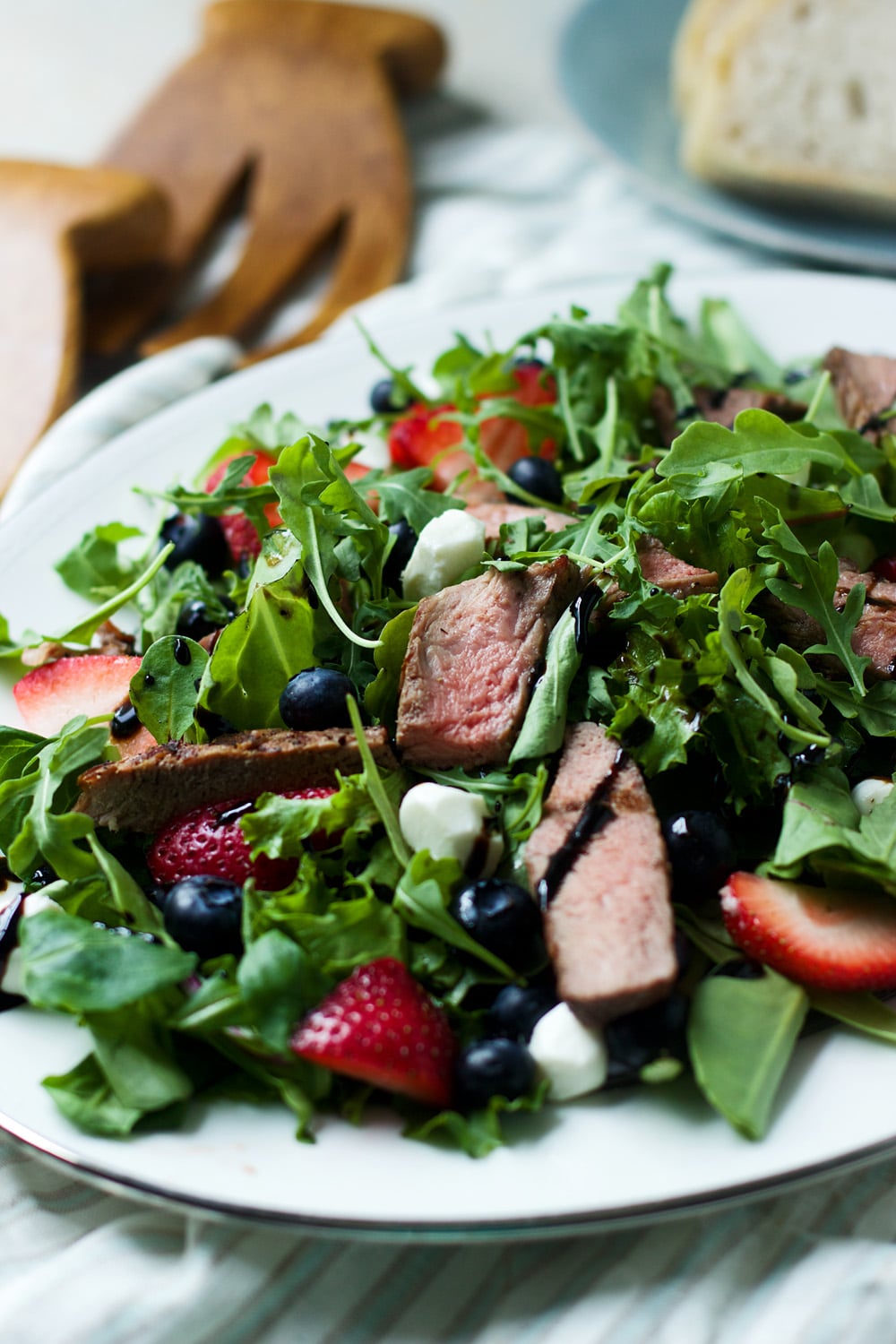 I literally cannot believe that the Fourth of July is this weekend, how did that happen? As a kid, I of course adored the holiday, but to me, the Fourth of July also basically meant summer was quickly fleeting. My birthday is at the end of the month, and quickly following my birthday school always started, so I guess I just had it in my mind that the end was near. Now, since I'm no longer in school and a real live adult with no kiddos quite yet, the Fourth of July pretty much signals the beginning of summer, not the end. At this time it's finally consistently hot and humid (something I love), I still have three months of gorgeous weather left and my favorite summer produce is just getting into full swing.
One of my favorite parts of the Fourth as a kid was first and foremost all the delicious summer food I was going to get to feast on at our annual barbecue, but I've also always looked forward to creating recipes that reflect the classic red, white and blue color scheme – cheesy, but so fun.
This Strawberry, Blueberry and Mozzarella Steak Salad epitomizes what I like to serve for Fourth of July as an adult – a festive, hearty entrée that won't make you feel as heavy as cement once the fireworks start.
Lean ribeye is grilled until medium or medium-rare, sliced and then draped across balsamic glazed mixed greens, juicy strawberries, plump blueberries and adorable mini balls of mozzarella. For a complete meal, I like to serve the salad with some crusty grilled ciabatta.
Head on over to Laura's Lean Beef to get the full post and recipe!