If you're a frequent visitor here, you know my love of Greek food knows no bounds, I'll take any chance I can get to sneak some Greek food into my diet, and I'll also jump at any chance to take classic Greek flavors and turn them into something entirely different. Hence, these Gyro Burgers, these Greek salad burgers, this Greek-style lasagna and these spanakopita burgers. (Apparently I also have a thing for burgers.)
While I don't discriminate against any type of Greek food, my first love and favorite flavor profile to transform into a bevy of other dishes is the spinach and feta combination found in spanakopita. Of course I adore spanakopita simply as it is, however, in its innate state, it's not exactly filling enough to suffice for an entire meal, that is unless you eat a dozen or so of them, which I'm ashamed to admit, is not that uncommon for me.
Today I've taken my two favorite cuisines – Greek and Mexican – combined them and created the perfect hand-held Greek quesadilla. The filling of course, is a deviation from a traditional spanakopita, but with the addition of lean ground beef for heartiness. I also added in some sliced sweet onion and a good amount roasted red peppers in addition to the wilted baby spinach and salty feta cheese. The mixture is flavored with plenty of garlic, dried oregano and a just a pinch of dried rosemary.
The beef, spinach and cheese mixture is stuffed in between a flour tortilla, baked and then topped off with a super easy homemade tzatziki sauce as a sort of healthier, more flavorful alternative to sour cream.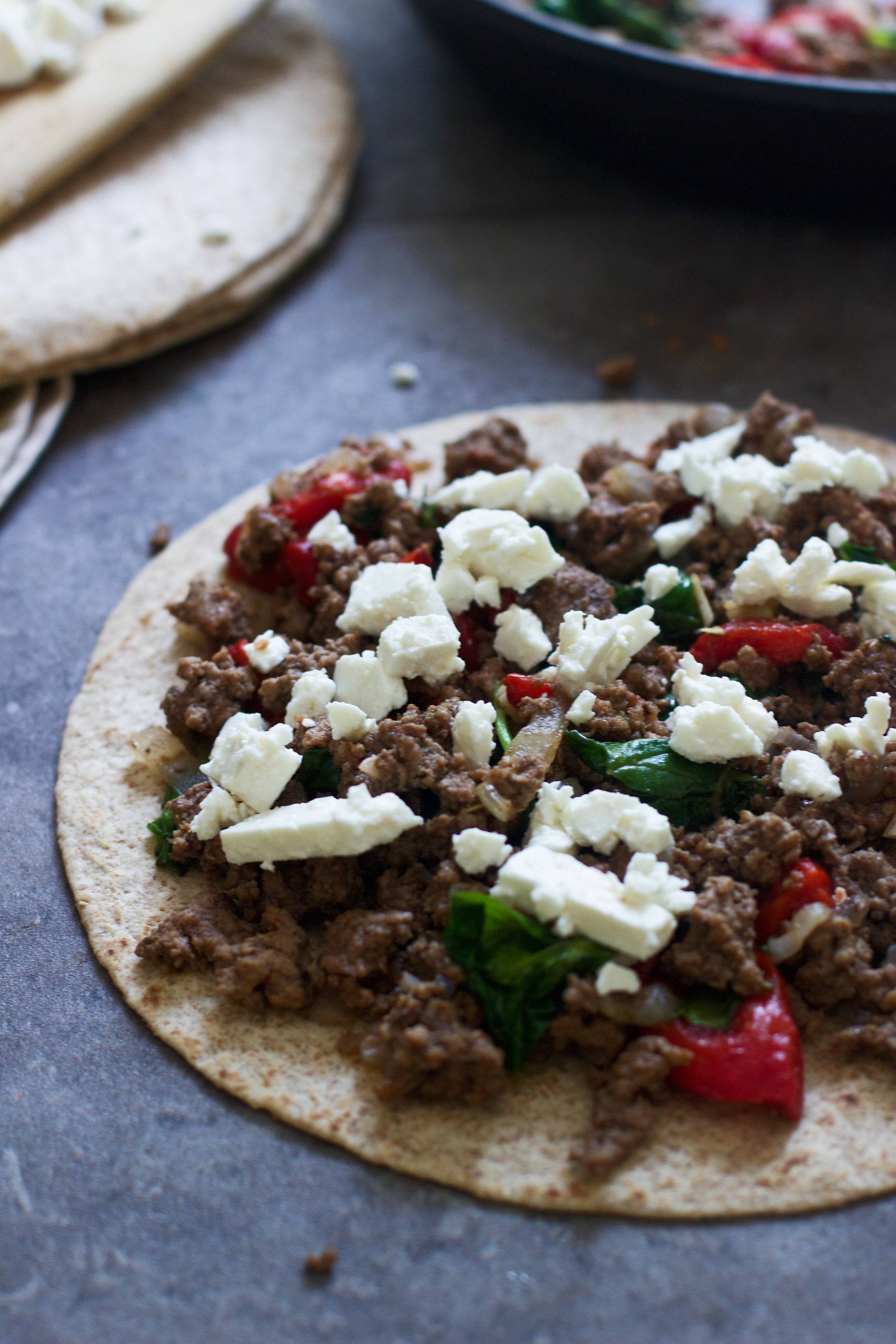 I've got the full recipe and post over at Laura's Lean Beef, head over there to check it out!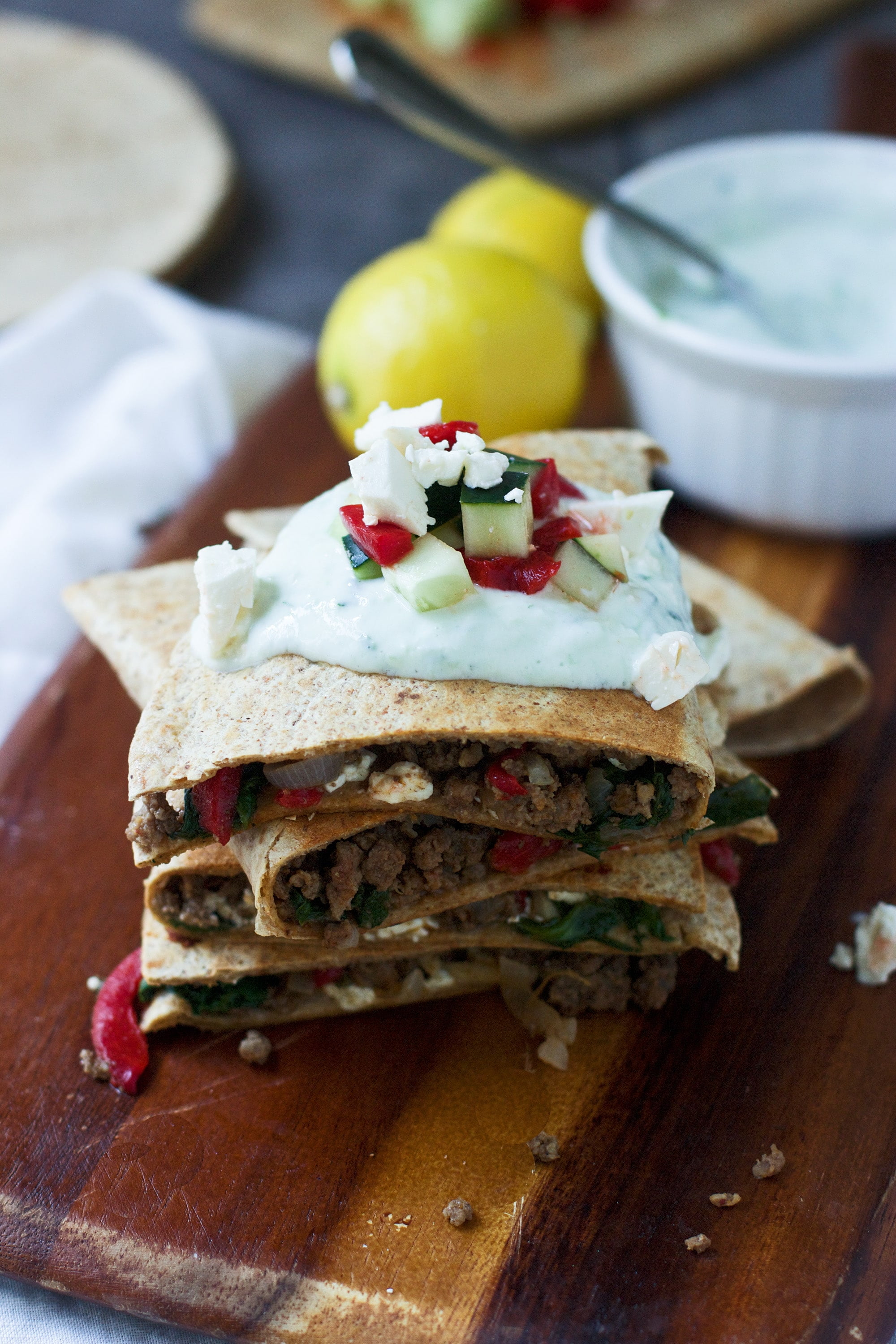 This post is sponsored by Laura's Lean Beef, thank you for supporting the brands I love that keep this blog going!