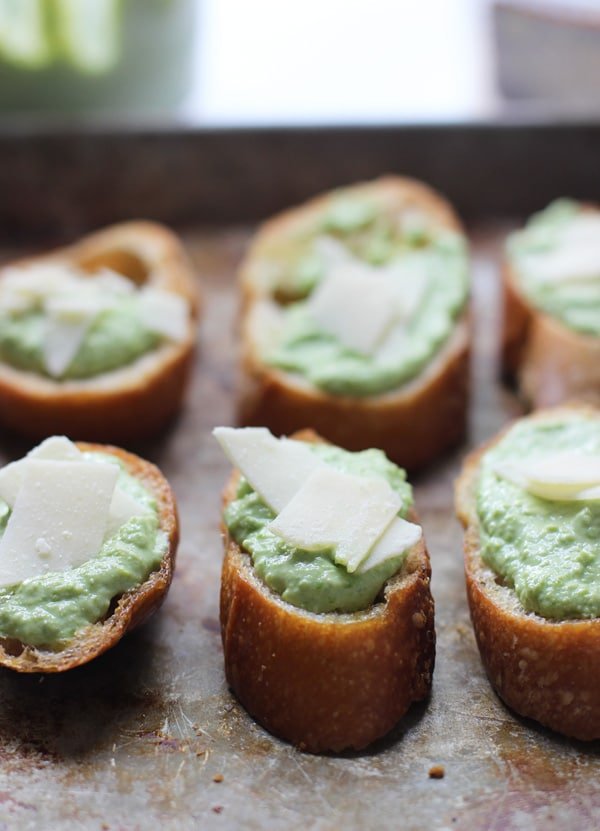 It's Friday!! Wahoo!! There's no better feeling than knowing you have a whole weekend of fun activities planned, is there? I'm feeling energized, happy and totally eager for the weekend to begin. Tonight, I'm going to First Friday with two of my girlfriends right after work, then hunkering down for a marathon of Orange is the New Black with Kevin. Tomorrow I'm waking up at the crack up dawn to go shopping with my Mom because one of our favorite home décor shops is having a massive clearance sale, and I'd never miss that, plus my Mom offered to buy me a few things, so that helps. Tomorrow afternoon, we are hanging with friends and going see our beloved Royals play the Yankees, drinking some beers and scarfing down some hot dogs – words cannot describe my excitement for those hot dogs. Tomorrow night is one of my best friend's 30th birthday party. I cap the whole weekend off with a baby shower and lots of cooking and blogging on Sunday. Crazy busy, but the perfect weekend nonetheless.
What are you guys up to?? Anything fun?
Now normally I'd go right into my recipe, but I have a little something I need to address, and it's very important.
What the heck is happening to my girl Heather on RHOO?! (I know, I know, it's so sad I'm so into this show.) I used to absolutely adore her, I loved her classy demeanor, her style, her home, her family – I was pretty much obsessed with everything about her. I wanted to be her. Buutt now, now she's kind of a snooty little thing isn't she? What was once endearing and charming about her, is now the very thing that bothers me. Sorry Heather, I've got a new favorite and her name is Shannon.
My apologies if I lost you non RHOO geeks…
Anyways.

Crostini. Perfect little baby pea and ricotta crostini.
The pretty green hue peas become when combined with ricotta makes these the perfect backdrop to any spring or summer menu, and I love that they just ooze elegance. BUT, what you see is pretty much what you get. There aren't a lot of ingredients besides what's listed in the title, and if you're using store-bought ricotta, these babies are a serious cinch to make. I, do not do easy, so I used this recipe for homemade ricotta and skipped out on the rosemary and lemon, but it is not necessary even in the slightest to go that route, good quality store-bought ricotta will work fabulously.
Frozen peas are thrown into a pot of simmering watering and cooked lighting fast, literally just until they wake up a bit, and then rinsed in ice-cold water to stop the cooking process and ensure that gorgeous green color doesn't turn into a dull, murky green. They're then tossed into a food processor and pureed, hit with a few tablespoons of olive, salt, pepper and a good handful of parmesan cheese. The ricotta is dumped in and pulsed until the mixture is homogenous and then seasoned to taste with plenty of salt and just a touch of pepper (if it suites your taste).
The base of the crostini is simple – a baguette is sliced into ½ inch thick pieces, drizzled with olive oil, seasoned with plenty of salt and pepper and popped into the oven until they're crisp. Right when I take them out, I like to rub garlic clove gently over each piece, it's just gives it an extra layer of flavor that I love. The pea and ricotta mixture is spread over the crostini and then topped off with a few shards of parmesan cheese.
Light, refreshing and utterly gorgeous, these may be my favorite crostini to date! Make them for your next party, barbecue, baby shower or even just a random Friday night – whatever! Just make them.
Baby Pea & Ricotta Crostini
These baby pea and ricotta crostini are the perfect backdrop to any spring or summer party! Easy, elegant and so delicious!
Ingredients
1 baguette sliced into ½ inch pieces
½ bag of frozen baby peas
1 small garlic clove
2 tablespoon olive oil, plus more for crostini
½ teaspoon salt
1/3 cup parmesan cheese, grated plus ¼ cup shaved for topping
½ cup ricotta cheese
Salt and pepper to taste
Instructions
Preheat oven to 350 degrees.
Drizzle bread with olive oil, season liberally with salt and pepper. Place on a baking sheet and cook until crisp and just slightly golden brown, about 10 minutes.
Fill a pot with water, about ¼ full. Bring to a boil and reduce to a simmer. Add in frozen peas. Cook for 1-2 minutes, or until hot through and bright green. Drain and cool in ice water.
Throw peas and garlic clove into food processor. Pulse until pureed. With the mixer on, slowly drizzle in olive oil. Add salt and parmesan cheese, pulse until combined. Add ricotta, pulse until combined. Season to taste with salt and pepper.
Spread pea and ricotta mixture on crostini, top with shaved parmesan cheese.
https://www.cookingforkeeps.com/baby-pea-ricotta-crostinis/