Sadly, my time in Greece is coming to an end. Cue a raging fit of tears and a very pouty face. Yes I'm retreating to toddler-like behavior, I can't help it.
Today is our last full day and night in Santorini, tomorrow evening we head to Athens, and then fly home on Saturday. It's been a wonderful trip, but I think I'm ready to go home to my doggie and bed. (Did I really just that??)
For the most part the food has been great, although Santorini is MILES better than what we had in Mykonos. I don't know if we were just picking the wrong places, or if the food just isn't that great in Mykonos, but either way I'm LOVING the food here in Santorini.
Some of my favorite meals have included, Moussaka, Gyro's with fries, shrimp soulvakia, the MOST delicious cut of beef I've ever had, a to-die-for salmon filet and many many other dishes. I'll do a recap in the next couple of weeks with pictures – hope you're excited!

These watermelon stacked salads are another Grecian dish of what I previously pictured we'd find here in Greece, although I've come to find that the majority of dishes are much, much more down home than this is. The one thing that is constant are the huge, and I mean huge portions of feta. Every salad I've had comes with at least two slabs of feta cheese perched atop the freshest tomatoes, cucumbers and green peppers. (Green peppers, weird right??).
Regardless of how authentic these stacked salads are, they are seriously delicious and perfect for summer dinners!
I'm out for the week, but I'm SO inspired to get back to blogging next week! Have a great Memorial Day weekend my friends!!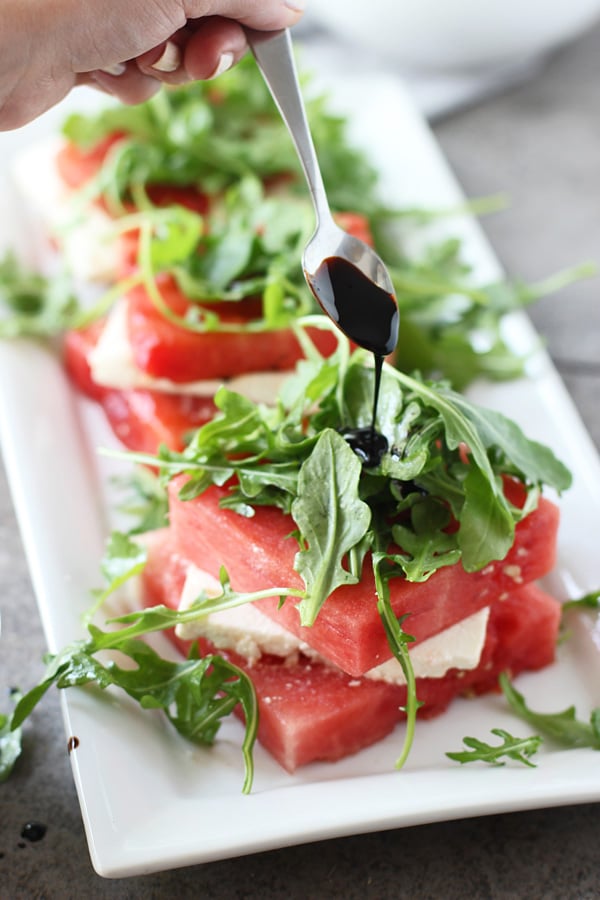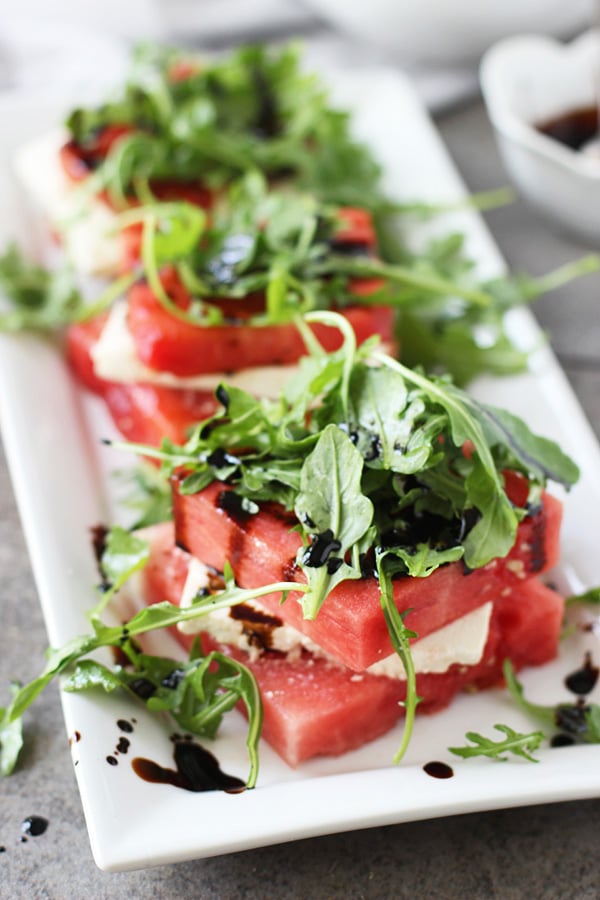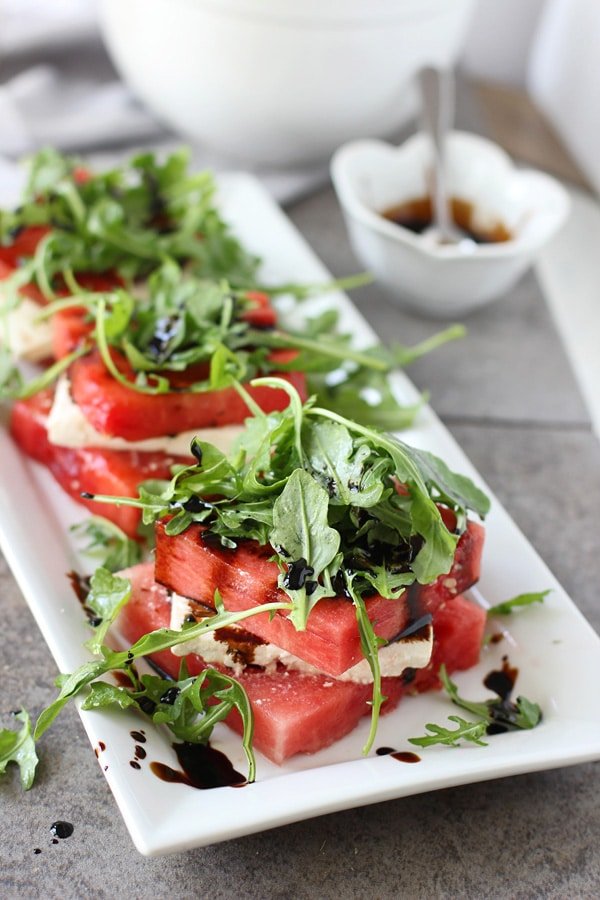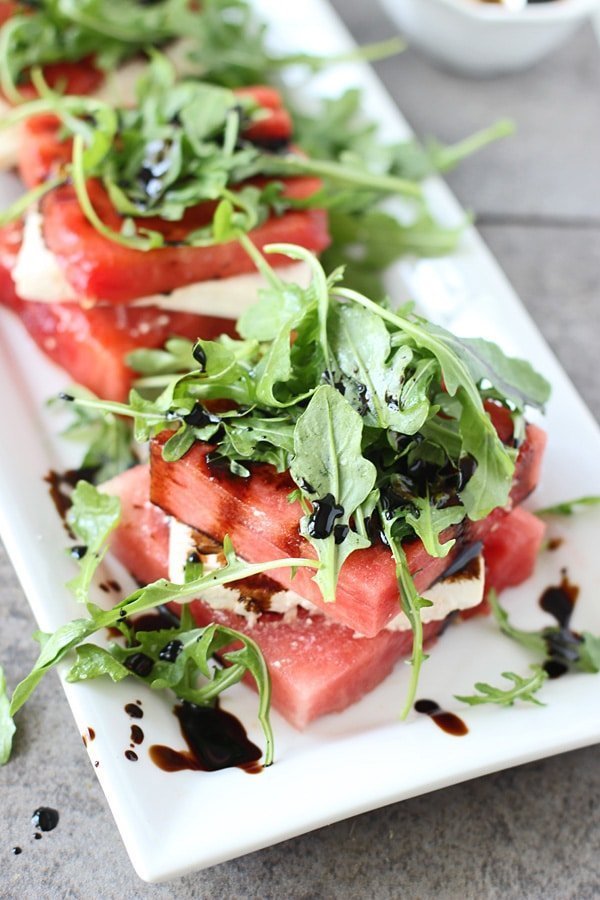 Grilled Watermelon Feta Stacked Salads
Ingredients
8 ounces whole feta cheese, cut into four smaller squares (length wise, they should be about 3"x3")
½ large watermelon cut into 8 squares the same size as feta
2 cups arugula
½ cup balsamic vinegar
Salt and Pepper to Taste
Olive oil.
Instructions
Prepare a grill or grill pan to a very high heat.
Place balsamic in a small saucepan. Turn the heat on medium, bring to a boil and reduce to a simmer until thickened and similar in texture to syrup, about five minutes. Let cool.
Drizzle watermelon with a little bit of olive oil, season with a bit of salt and pepper. Grill VERY quickly, just getting a slight char, about ten seconds per side.
Toss arugula with about a teaspoon or two of olive oil. Season with salt and pepper.
Place watermelon squares on platter, top with feta, and another watermelon. Place about ½ cup of arugula on top of watermelon and drizzle with reduced balsamic vinegar.