I had my first official snow today!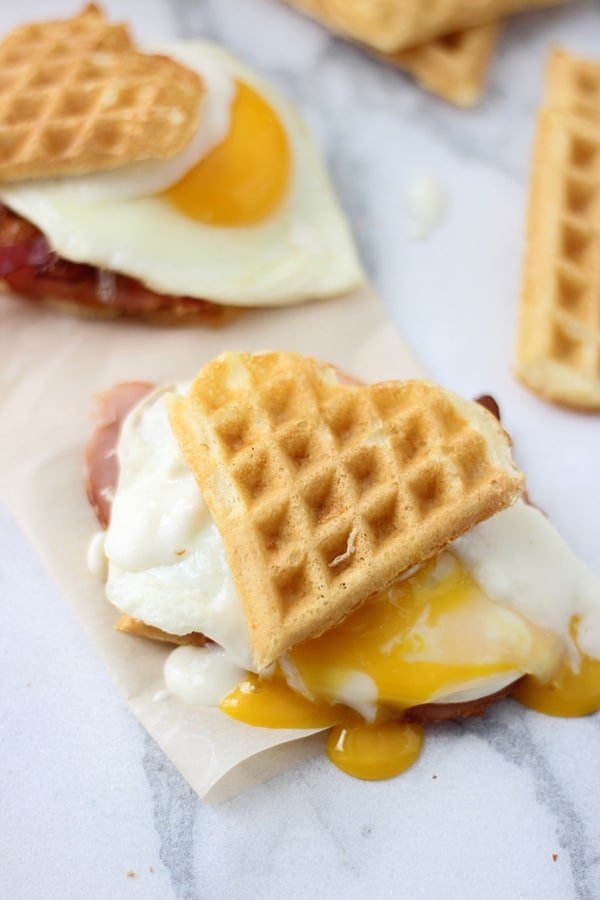 Well, sort of. I actually woke up this morning, peeked out the window and saw there was practically no snow on the ground. Even though I knew a massive storm was coming our way, there was no word from my boss to just hunker down, sooo I bundled up, and had Kevin drive me to work. There was NO WAY I was going to drive in even a sprinkling of snow, I mean, I struggle driving when the streets are dead dry and there isn't a car in sight. (Maybe that's my problem, the lack of awareness for the cars around me, hmmmm)
We realized on the drive in the roads were quickly decorating, so Kevin made me promise he could pick me up no later than noon. Deal.
I actually ended up staying at work a total of 2.5 seconds before we all realized (me a little sooner than others) that it was time to hightail back home before we were stranded at work, which would be an absolute nightmare. Poor Kev had only been home about 15 minutes when I made the please-don't-kill-me-and-come-pick-me-up-NOW call so he could fishtail back through the fast-accumulating snow – major husband points.
On a kind of embarrassing side note. Both my car and Kevin's car are not even close to being equipped to drive in the snow. You see, (and this is the embarrassing part) we have matching mustangs. I have a girly convertible and he has the fast boy one, whatever that's called. And no, we did not do this on purpose. We both had them before we started dating, him since he graduated high school and me since I graduated college. His friends make fun of us, random people make fun of us, and I'm pretty sure our neighbors think we're the weirdos that went to the car lot and picked out matching his and her cars.
Anyways, there's something about a snow day that flips a switch in body and makes me so ridiculously lazy. After the treacherous drive, I got home, sat on the couch, turned my daytime TV shows on (The View and Days of Our Lives how I've missed you!), pulled out some of the work I brought home with me, made myself a cup of coffee and relished in the excuse to completely hibernate with zero guilt.
Pure bliss.
Now, I promised you Valentine's Day recipes, and Valentine's Day recipes you shall receive. The nice thing about today's recipe is that it really doesn't have to be specifically for Valentine's day, you can make these with regular ol' waffles, English muffins, whole-grain toast – whatever your little heart desires. If you ARE making these for V-day you don't have a heart-shaped waffle maker you could cut waffles or bread into heart shapes with a cookie cutter or a sharp knife. They don't have to be perfect, it's the thought that counts!
These little guys are a hybrid between a classic French favorite of mine, the Croque Madame and a new favorite, a waffle slider from a breakfast place in our neighborhood we go to pretty often. I love the sweet and savory combination of the waffle slider, so when I was thinking breakfast for Valentine's Day I immediately thought about my trusty heart-shaped waffle maker paired with a savory croque madame.
Are you familiar with a croque madame? And why is it that everything in French sounds so much more elegant and sophisticated than it actually is? I say this because a croque madame is basically a glorified ham sandwich, pretty swanky, huh? Granted, it is a pretty elegant ham sandwich since it's typically made with very high-quality ingredients. In its most traditional form, ham, béchamel, dijon and gruyere are sandwiched between two slices of bread, then doused in more béchamel and gruyere cheese, broiled until bubbly and brown and topped with a fried egg. What's not to love about that?!
Total comfort food.
Here, I kept everything pretty standard, but skipped the Dijon and added maple glazed bacon, and of course sandwiched it all in between two adorable heart shaped waffles.
Again, what I love about this is the sweet and savory factor. For me, at breakfast, I'm always having the predicament on whether I'm feeling sweet or savory, 90% of the time I err towards the savory side, but here I don't have to choose. And if you really want to up the sweet factor, you can drizzle the whole thing in a little bit of maple syrup, or on the contrary, if you want to decrease the sweet factor, you could skip glazing the bacon in maple syrup.
How adorable are they? I'm not sure about you, but I'd LOVE to wake up to these on Valentine's Day.
Heart Shaped Waffle Croque Madame Sliders
Ingredients
Waffles
¾ cup flour + 2 tablespoons
2 teaspoons baking powder
¼ teaspoon salt
1 teaspoon sugar
1 egg, separated
2 tablespoons butter, melted
¾ cup + ¼ cup + 2 tablespoons warm milk
Béchamel:
2 tablespoons butter
2 tablespoons flour
1 cup milk
½ cup shredded gruyere cheese
Salt to taste
Remaining Ingredients
4 slices bacon
¼ cup pure maple syrup
4 slices black forest ham
4 fried eggs
Instructions
Waffles
Preheat oven to 400 degrees. Place bacon on a baking sheet, and bake for about 15-20 minutes until crispy. Brush maple syrup over bacon and place back in the over for 4-5 minutes.
In a bowl, whisk flour, baking powder, salt and sugar together. In another bowl, whisk egg yolk until medium peaks form.
Stir in, egg yolk, melted butter and milk into flour mixture until combined. Gently fold egg whites into flour and milk mixture.
Cook waffles until crisp and golden brown.
Béchamel
In a medium saucepan, over a medium heat melt butter, whisk in flour, cook one minute. Slowly whisk in milk. Bring to a boil and reduce to a simmer until thickened, about 4-5 minutes. Remove from heat and add cheese. Season with salt and pepper.
For assembly
Break slider into hearts, and place slice of ham on bottom, followed by half a piece of bacon and then fried egg and cover in béchamel.