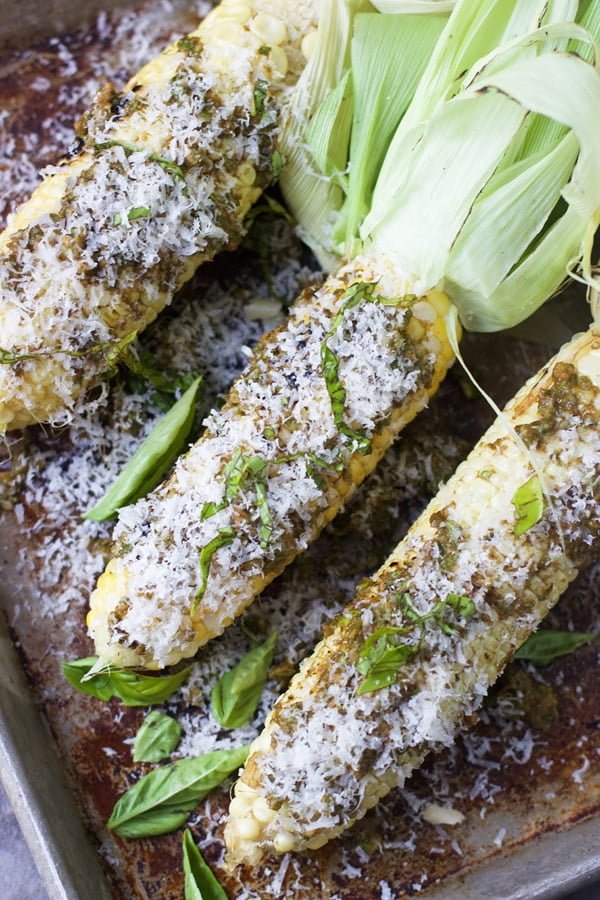 The last day at the beach is bittersweet. On one hand I never ever want to leave, why would I? Lazy mornings are spent sipping coffee and watching kiddos become kiddy at the prospect of jumping waves. The better part of the day I lounge in a beach chair, read a novel with the sun beating down on my face and listen to the waves crash. The only time I manage to get up is when I need a refreshing dip in the ocean, to play with the kiddos or lunch is ready. I only have to prepare one meal a week, granted it's for 20+ people, but one meal nonetheless.
On the other hand, I feel the obligation of work looming ahead of me, and man, there is just nothing like the comfort of your own bed.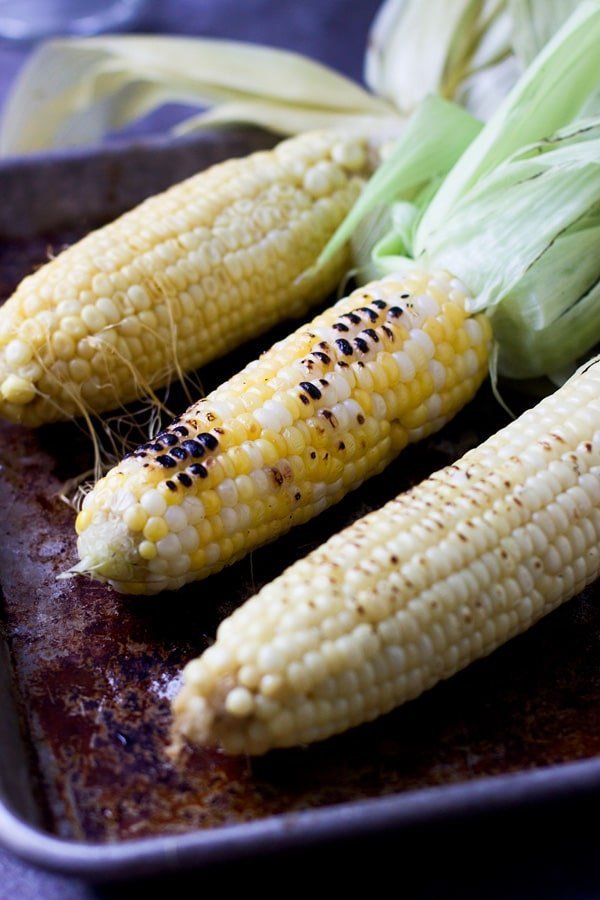 For today, I'm just going to soak in as much sun, sand, water and family time as I can before we have to pack our bags and head home tomorrow, so forgive if this post is short and sweet.
I made this variation of Mexican corn just shortly before we left, in fact, I believe it was the evening before we left, and I was the only lucky one to get try it. I've never even had Mexican corn before, just seen picture after picture on social media, and after so many mouthwatering pictures, I finally decided to go ahead and try it out for myself – Italian-style.
Instead of a mayo-based coating on the corn I used fresh pesto, I made my own since I had a surplus of fresh basil I've been quite stingy with, but you can absolutely pick up some pre-made pesto from the store making this a three-ingredient side. The corn is grilled, then smothered with the pesto and sprinkled with a copious amount of freshly grated parmesan cheese (the good stuff) and it's ready to go.
Easiest side on the face of the planet, and perfect if you're getting tired of corn prepared the same old way.
Happy weekend all!
Italian-Style Mexican Corn
Ingredients
4 ears of corn
¼ cup fresh pesto of your choice (Recipe Below)
½ cup grated parmesan cheese
Pesto:
1 cup basil
½ cup parsley
1 garlic clove
¼ slivered almonds
2 tablespoon parmesan cheese
¼ cup + ⅛ cup olive oil
1 tablespoon water
¼ teaspoon salt
Instructions
Grill corn over a medium-high heat on a gas or charcoal grill.
Spread with pesto, cover in parmesan cheese.
Pesto:
In a small skillet, toast almonds over a medium heat for about 30 seconds to one minute. Be careful not to burn. In a mini food processor, add basil, parsley, parmesan and toasted almonds. Pulse a few times, and then with the processor on, slowly drizzle in olive oil and water.