Ummm is your mouth watering?? They should be. These, my friends, are what I like to call "hot dogs on steroids." Over-the-top. Sinfully delicious. Extraordinary. And perfect for kids and adults alike. Even my I'm-a-foodie self just about died and went to heaven over these.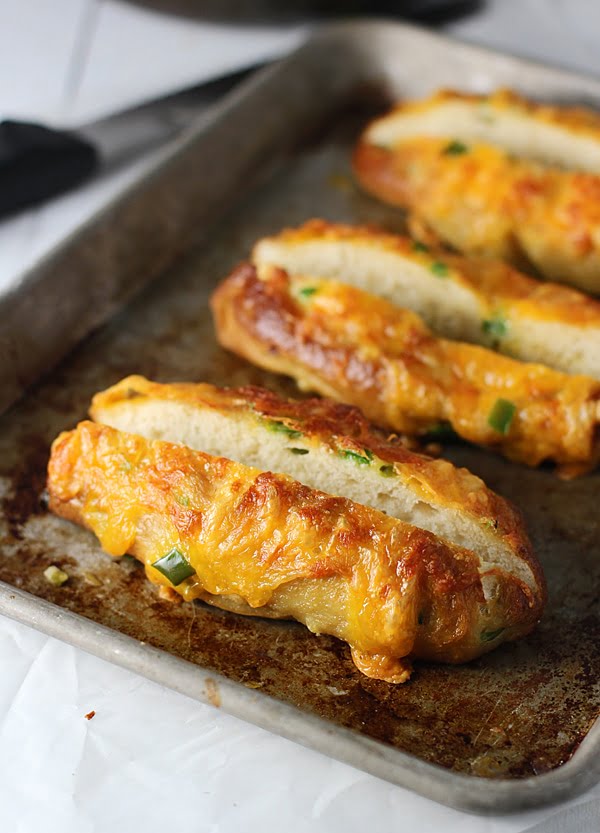 Homemade jalapeño cheddar pretzel buns are stuffed with your hot dog of choice, smothered in homemade 10 minute turkey chili and shredded cheddar and monterery cheese, and popped into the oven until they're all melted and gooey.
Be sure to have loads of napkins on standby — you're going to need them! Head on over to Oh Sweet Basil to check out the recipe!