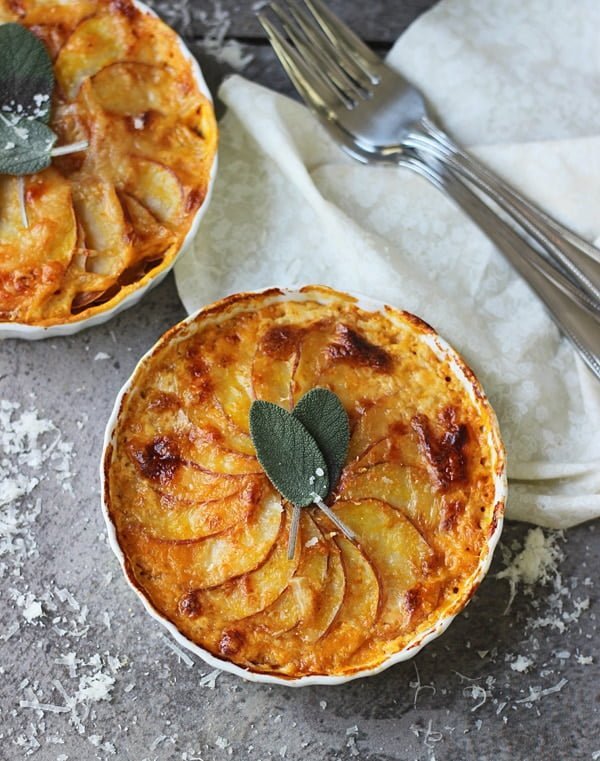 Did you know Thanksgiving is one week from this Thursday?? I mean, I'm sure you did, I did, but I didn't. I guess I just didn't expect it to sneak up on me so fast this year. These holiday months are going to be a whirlwind – Thanksgiving next week, followed by a few weeks of holiday parties/shopping and then before you know it, it's Christmas. In the next couple months we are going to Baltimore to spend some holiday time with Kev's family, also celebrating with my family, and then almost immediately after we get back, we are headed down south for a pre-busy season vacation in Puerto Vallarta. It's going to be a crazy few months, and I couldn't be more excited!
Anndd there I go again, fast forwarding to Christmas already – I'm still working on living in the present, it's a constant struggle. BUT there's no better time to live in the present than this very moment, because that means I can menu plan for Thanksgiving. Every year, I start planning weeks ahead of time (a little behind this year), commit to making ten thousand dishes, prep the whole week before and then my Mom and I cook our little tushes off the day of. There is inevitably at least one panic attack when I realize I've taken on waayyy too much, at least two instances where I snap at my poor mother, and as always I will most likely not be ready when guests arrive. But all of that's tradition and I love it.
Food-wise, Thanksgiving has got to be my favorite holiday. We have the usual suspects every year: turkey, mashed potatoes and gravy, dressing, stuffing (yes, dressing AND stuffing), green bean casserole (from a can, because it is never as good homemade), and sausage rolls (post next week). We also experiment quite a bit too, usually both my Mom and I will tackle a couple side dishes each year that we've never made before, and I think my Dad might even be smoking another kind of meat since we have about a gazillion people coming over.


This potato gratin is definitely going to be an additional starch at our table this year, and what I really really love about it, is it's not something that has to be served at Thanksgiving, and would perfect in all the cooler months.
Potato gratins have always been one of my favorite go-to potato dishes in the fall, what's not to love? Loads of cheese, lots of cream, all layered between perfectly uniform potatoes – so comforting. Typically, I'll switch it up with varied in-season ingredients, so in this case, I thought it'd be fun to put another savory spin on pumpkin.
And before you roll your eyes, and grunt about more pumpkin, I want to reassure you the taste is not overly aggressive in the pumpkin flavor department. What it actually does is give the gratin a minute undertone of pumpkin, and actually, I'm sure most people won't even be able to detect what it is exactly; they'll just wonder what is that I taste?
What they will taste for sure is the cheese, nutty gruyère to be exact. I constantly find that this is the best cheese to use in gratins, since others can get lost. Gruyère is nutty and strong, but not completely overpowering which I love.
These guys are done in little individual ramekins, since I (obviously) didn't actually make them on Thanksgiving, but you could definitely make them in a smaller casserole dish; if you want to make a larger portion, the recipe is easily doubled. Just make sure to up the cooking time, and keep an eye on it in case it starts to get too brown.
Yes yes yes.
Individual Pumpkin and Potato Gratins with Gruyere and Sage
Author:
Nicole ~ Cooking for Keeps
Ingredients
2½ pounds new potatoes
1½ cups shredded gruyere cheese
½ cup shredded parmesan cheese
1 cup half and half
½ cup pumpkin purée
Pinch of Cayenne
3 tablespoons chopped sage
Salt and pepper to taste
Instructions
Preheat oven to 400 degrees.
Using a mandoline, slice potatoes VERY thinly. If you do not have a mandoline, use a very sharp knife and cut the potatoes as thinly and uniformly as possible.
Grease four small ramekins or mini cast iron skillets (I used creme brûlée dishes). You may also use a small casserole dish if you want one large gratin.
Layer potatoes in a circular formation. Season with a little bit of salt, pepper and sage. Sprinkle about one tablespoon of gruyere and ½ tablespoon of parmesan cheese on top of potatoes. Place another layer on top, repeat process twice for a total of three layers. Leave remaining cheese to sprinkle on top at the end.
In a small bowl, whisk together half and half, pumpkin and pinch of cayenne. Pour mixture evenly between gratins.
Sprinkle gratins evenly with remaining cheese.
Place on a large baking sheet and bake until cooked through, brown and bubbly, about 45 minutes.