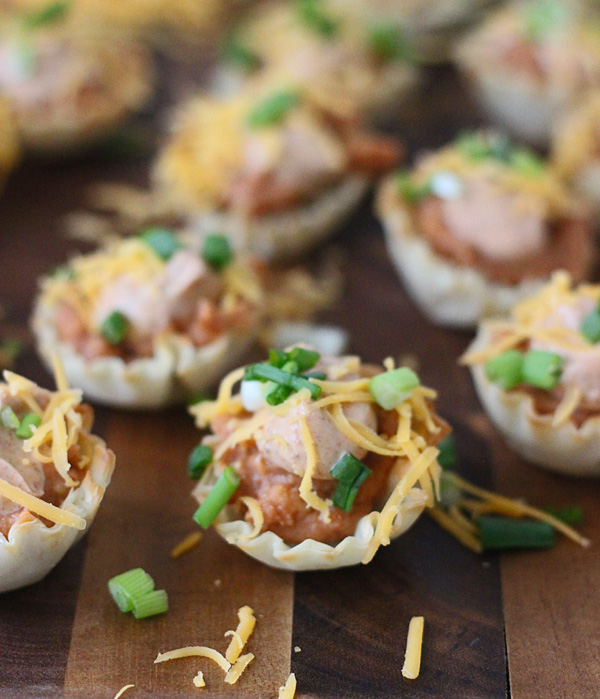 The rain has stopped. The clouds have parted. And the sun has shown its colors. It's been glorious.
I'm going to make this post short and sweet since the beach is calling my name. In following with the Mexican theme this week, I've made these little phyllo cup seven layer dip appetizers. The perfect small bite for all your end-of-the-year football gatherings. That is all!
Have a wonderful weekend, and I'll be back full-fledged on Monday, ready for 2013!
Ok, and clearly I'm not ready for 2014 since I just noticed eight hours after posting this, I referred to 2013. Yikes.
Mini Seven Layer Dip Phyllo Cups
Ingredients
2 packages mini phyllo cups
1 cup spicy refried beans
¾ cup sour cream
2½ tablespoons taco seasoning
½ cup Mexican blend cheese
Green onion, tomato and cilantro for garnish.
Instructions
Bake phyllo cups according to the package to crisp up. Let cool.
Mix beans with two tablespoons water.
Mix sour cream with taco seasoning.
Fill each cup with beans, then top with sour cream, cheese, chopped tomatoes, green onion and cilantro