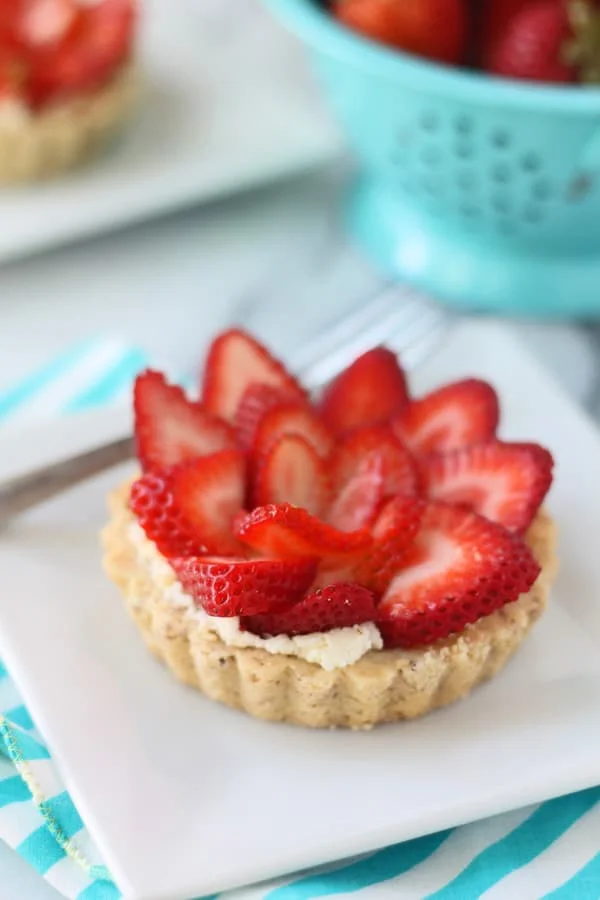 I'm a self-proclaimed sodium addict when it comes to food and nearly all of my distinct food memories pertain to the savory. I can still remember the very first time I realized I loved red meat when I tried a filet mignon from Ruth's Chris Steakhouse and I'll never forget when I tasted homemade ravioli at Lidia Bastianch's restaurant in Kansas City for the first time. In these defining food moments, my perspective changed. Now, I crave juicy steaks that are charred on the outside, pink on the inside and always prefer fresh pasta over dry.
Unfortunately, I only have a few select dessert experiences that were unforgettable, but since I do only have a few, those are some of the ones that are engrained in my mind the most. One in particular was during my study abroad time in college. On a very chilly and rainy day in Florence, Italy my classmates and I took shelter in a small bakery in the middle of the city. While the outside of the city was nearly abandoned, inside, the store was full of lively chatter and masses of locals enjoying espresso and various pastries. After drooling over the hundreds of different choices of desserts behind the glass case for the better part of a half hour, us girls settled on what appeared to be a simple fruit tart that was anything but.
A buttery, almond crust encased a velvety smooth pastry cream that had just the right amount of sweet vanilla flavoring, and was topped with some of the biggest, juiciest blackberries I'd ever seen in my life. In that moment and that first bite, I was in pure dessert heaven. Just as we finished inhaling our tarts, the rain cleared and we went on our way, promising to come back to that very spot the next day. Unfortunately, we never made it back to the little shop; we tried to find it a couple of times, but were unsuccessful. It's almost like it disappeared completely….
I've wanted to make a tart at home just like the one I had on that rainy day in Florence, but completely forgot about it until the other week when I was gently reminded of that same tart I loved so much…at of all places…Wegmans grocery store. In their pastry case, behind all of the chocolate cakes and coconut cream pies one dessert stood out above the rest – a simple mixed berry tart. While it wasn't nearly as good as my favorite one I had years before, it was good enough to convince me to finally attempt the tart on my own.
I didn't want to mess with anything too complicated, so I deviated away from the traditional pastry cream and crust. Instead, I included the same flavor profiles with an almond shortbread crust that's insanely easy to prepare and a fool-proof mascarpone and cream cheese filling that requires no double boiler or egg yolks. The almond flour crust is baked in the oven until golden brown, cooled and then filled with a mixture of mascarpone, cream cheese, powdered sugar, vanilla, and almond extract. I chose to decorate with fresh strawberries that were on sale at the market, but you can use whatever fruit is in season or on sale locally.
Although this tart isn't an exact replica of the one from the little bakery, it's close enough and delicious enough to take me back to that day….and that's all that matters.
Strawberry Tart with Mascarpone Filling and Almond Shortbread Crust
Author:
Nicole-Cooking for Keeps
Ingredients
Shortbread Crust:
1 ½ sticks butter, softened
3 tablespoons powdered sugar
¼ teaspoon vanilla extract
¼ teaspoon almond extract
½ cup ground almond meal or flour
¾ cup all-purpose flour
Pinch of salt
Filling:
8 ounces mascarpone cheese, room temperature
4 ounces cream cheese, room temperature
3 tablespoons powdered sugar
½ teaspoon vanilla extract
3 cups sliced strawberries
Instructions
Crust: Preheat oven to 350 degrees. Butter 6 individual or one standard size tart pan.
In the bottom of a stand mixer on a medium speed, beat butter and sugar until fluffy, about two minutes. Add in extract and a pinch of salt.
Turn the mixer down to low and add flour, a little bit at a time until incorporated.
Form into a disc and wrap in plastic. Refrigerate for 30 minutes.
When ready to roll, place in between two sheets of plastic. Roll out until the dough is about an ⅛ to ¼ inch thick. If you are using one pan, you should be able to take the top sheet of plastic wrap off and transfer to the buttered pan. If you are making mini tarts, use each tart pan to outline circles of dough. You may need to take the scraps and roll again to make 6 tarts.
Place dough in greased pan, prick with a fork and bake for 15-20 minutes or until lightly golden brown. Let cool.
For filling: Beat mascarpone, cream cheese, powdered sugar, and vanilla extract together in a stand mixer or with a hand held mixer. Spread filling evenly in tart shells. Top decoratively with sliced strawberries.