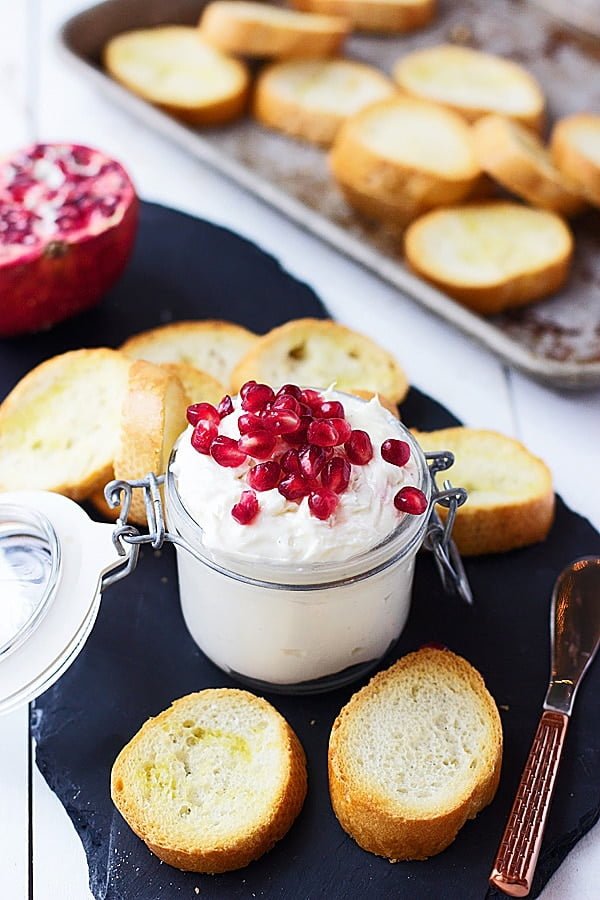 Who needs dinner when you have appetizers?? Seriously, I'm pretty sure if every meal were full of small plates instead of obscenely large entrée sized portions, the world would be a better place, and I wouldn't obsess for entirely too long over what to order at restaurants. In fact, some of my favorite dining experiences are when I get to try EVERYTHING. Take this instance for example, when my two girlfriends and I decided to order practically every single item off this restaurant's menu, just because we couldn't settle on one or even two dishes per person, something not uncommon for any combination of my friends. If the restaurant doesn't specialize in small plates, oftentimes we'll just order a bunch of appetizers and share, and if we are getting an entrée, it goes without saying that we'll be ordering different things, just so we can all get a taste.
At weddings and events, I of course look forward to what will be served for dinner, but the real anticipation lies in what will be served during cocktail hour. Mini crab cakes? Grilled chicken and chorizo skewers? Pork belly bites? Mini ahi tuna tacos? Goat cheese stuffed peppadew peppers? The possibilities are endless, and I want to try them all – even if I have to stalk the waiters and waitresses while I'm at it.
At holiday parties, the appetizer table is the first thing I meander on over to, surveying what my options are and how I'll attack without looking like a starved animal. The same goes for football parties. Birthday parties. House-warming parties.
You get the picture. I.love.appetizers.
Because this is THE season for festive, fancy appetizers, I'm going to be sharing a gaggle full of elegant apps from now until New Years, after which my focus will switch from fancy bites full of puff pastry and brie to simpler football fare full of gooey cheese and greasiness.
This Whipped Goat Cheese with Honey and Pomegranates was my contribution to the first holiday party I attended last weekend with a bunch of my sorority sisters. I also happened to be photographing five different recipes for another project I'm working on in the same window of time, so I needed an appetizer that only took minutes to come together, but was still impressive enough to shine.
Inspired by a whipped goat cheese starter at this farm-to-table restaurant, only four ingredients and about eight minutes of your time is needed to prepare this seriously addictive sweet and savory bite. And when I say it's addictive I mean it, if I didn't HAVE to share it with the girls, I could have easily downed the whole thing myself and called it dinner.
Softened cream cheese and goat cheese are thrown into a stand mixer fitted with the whisk attachment and whipped up until it's irresistibly fluffy and light. If you don't have a stand mixer, a food processor, bullet or even blender will yield the same results. While you could just mix the two cheeses together with a spatula or spoon, whipping them facilitates in an airy texture perfect for spreading.
A touch of good-quality honey is added in along with a decent amount of salt and freshly cracked black pepper. At this point you can gently fold the pomegranate arils into the goat cheese, but I chose to just sprinkle them prettily on top as to not disturb the contrasting white cheese and bright pink pomegranates.
A final sprinkling of pomegranate arils and a drizzle of honey finish everything off. I also took the time to quickly cut up a baguette into crostini, drizzle them with a little bit of olive oil, salt and pepper and toast them up in the oven, but hunks of crusty bread or fancy crackers will also do the trick just fine.
The cheeses harmonize together perfectly – the goat cheese, tangy and pungent; the cream cheese mild, toning down the aggressiveness of the strong goat cheese for those that have a more sensitive palate. What I really love is the subtle sweetness the honey gives the two, and the way the pomegranate arils practically burst with each bite.
Cheesy perfection.
Whipped Goat Cheese with Honey and Pomegranates
Serves:
¾ cup whipped goat cheese
Ingredients
5 ounces goat cheese, softened
2 ounces cream cheese, softened
1 tablespoon honey
¼ teaspoon salt
⅛ teaspoon black pepper (or less if you don't like black pepper)
¼ cup pomegranate arils, plus more for garnish
1 baguette, cut into ½ inch crostini
2 tablespoons olive oil
Instructions
Preheat oven to 350 degrees.
Brush crostini with olive oil. Season with salt and freshly cracked black pepper. Bake for 10 minutes or until slightly brown and crisp. Set aside.
In the bottom of a stand mixer add goat cheese and cream cheese. Using the whisk attachment, whisk on high until light and fluffy, about 1-2 minutes.
Add in honey, salt and black pepper. Whip another 30 seconds.
If added pomegranates to the mixture, gently fold in.
Transfer to serving container, sprinkle with pomegranate arils and drizzle with honey.
Serve with crostini