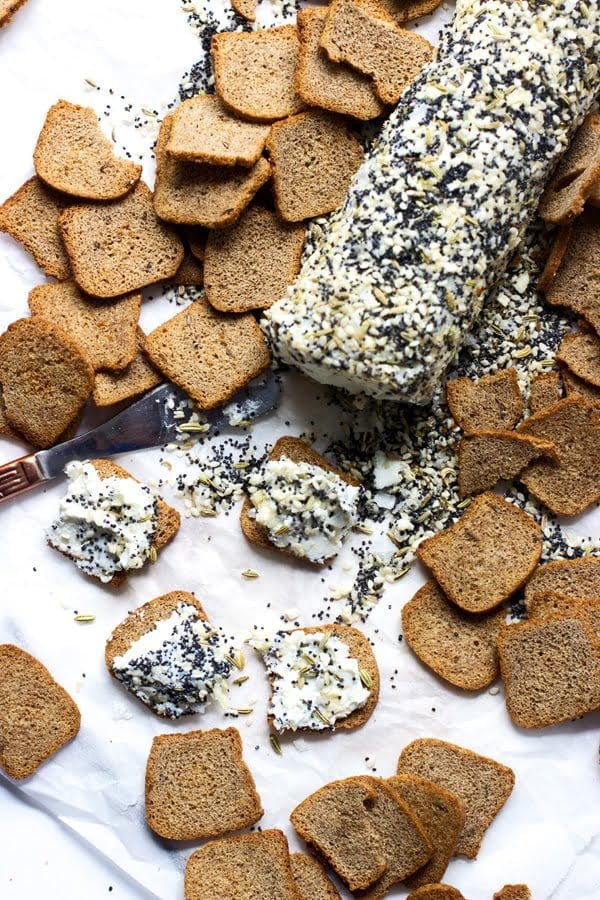 When it comes to bagels I'm picky.
They must be chewy on the outside, soft on the inside. Merely forming a piece of bread into a bagel doesn't cut it (I'm talking to you Panera) – I see right through that. They must be toasted. I prefer loads of cream cheese to be slathered evenly between the top and the bottom. And they must be covered liberally in seasoning –preferably everything seasoning.
Kansas City doesn't have the greatest bagel market, we have Einstein brothers which suffices and satisfies my short-term bagel craving, but my very favorite bagels are only attainable a handful of times a year as they come from a little town called Reisterstown near where my in-laws live.
After Kevin's parents talked up this particular bagel shop several times, I finally got to taste them for myself – life changing. They were perfectly chewy, oversized and the best part? There were two tops. TWO TOPS PEOPLE!!! Talk about a dream come true.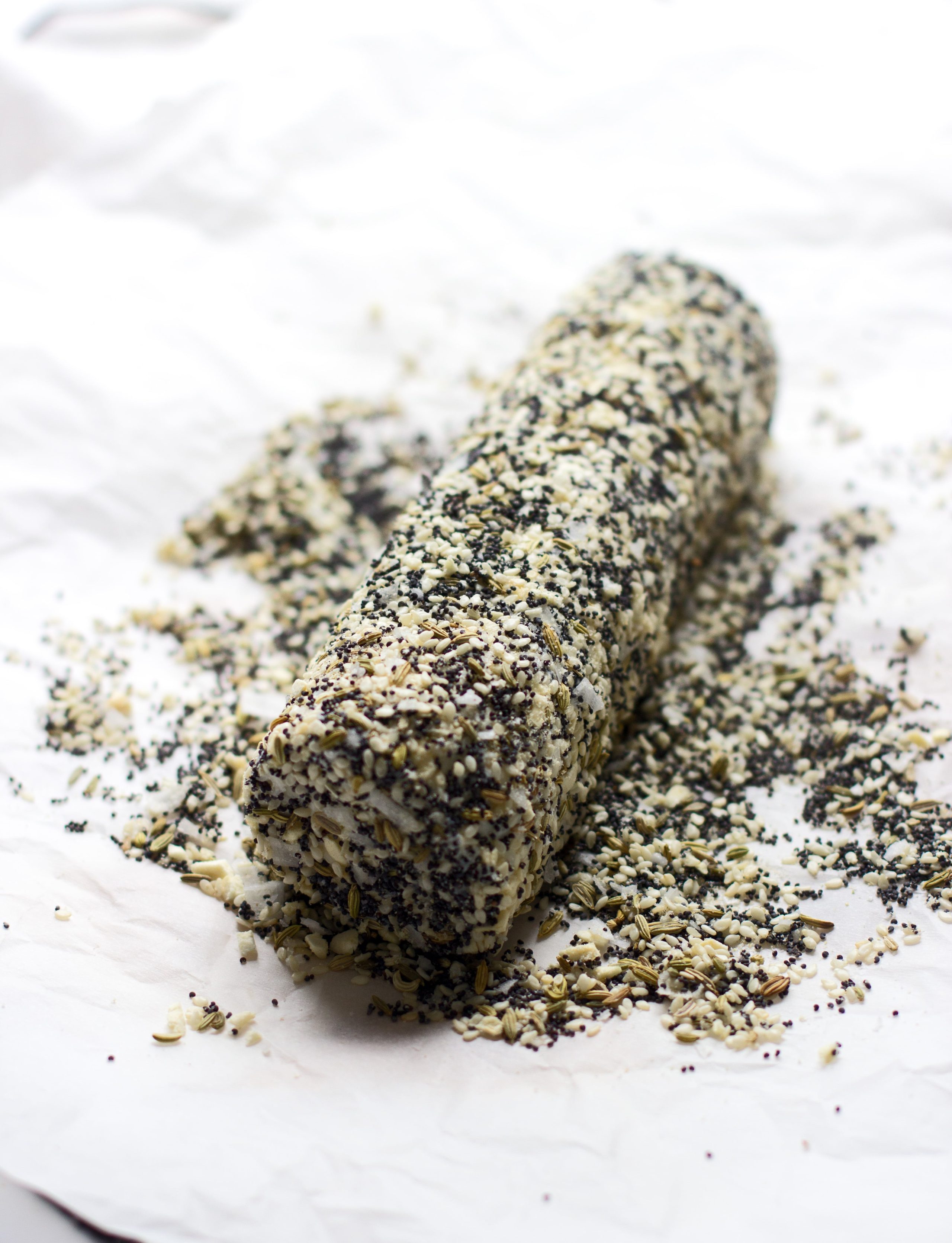 Of course in the two top game, the everything bagel wins by miles since every single bite is flavor-packed with garlic, onion, salt, sesame and all things wonderful. Now, almost every single time we head to the east coast my Mother-in-Law almost always has an everything bagel waiting for me upon our arrival, aren't I the luckiest?? (For other reasons as well.)
While my love of everything seasoning was strong before, trying this "perfect" bagel further solidified my obsession. I've transformed the "everything" flavor profile into mini pigs-in-a-blanket and fancied up my burgers with a dusting of the seasoning medley on the buns, but I'd yet to make it the star of the show.
When Laura posted these everything puffy pastry cheese twists a few weeks back, my everything bagel imagination was reignited. So last weekend when I needed one more super easy Hors d'oeuvre for one of my best friend's bridal showers, I immediately reached for this no-fuss appetizer.
And when I say this is no-fuss. I mean it. For your everything seasoning, you combine fennel seeds (you can toast them if you like, but it's not necessary), granulated garlic, granulated onion, poppy seeds, onion and flaked sea salt together. You then take a store-bought goat cheese log, and roll it in the seasoning, making sure every square inch of real estate is covered. Then….and this is the hard part….you put it on platter with a pretty cheese knife, your favorite crackers (I used rye chips) and let your guests dig in.
Simple, delicious and the perfect crowd pleasure.
Now that I think about it, this would actually be perfect slathered on an everything bagel. Double the everything seasoning, double the fun…
Everything Bagel Goat Cheese
All your favorite everything bagel flavors coated in creamy goat cheese.
Serves:
10 ounces goat cheese
Ingredients
2 tablespoons sesame seeds
2 tablespoons poppy seeds
1½ teaspoons coarse flaked sea salt
2 teaspoons granulated garlic
2 teaspoons granulated onion
2 teaspoons fennel seed
1 10 ounce log of goat cheese
Crackers for dipping
Instructions
On a plate, combine seasonings.
Roll goat cheese in seasoning. Let set for 15 minutes are room temperature before serving.
Serve with crackers.