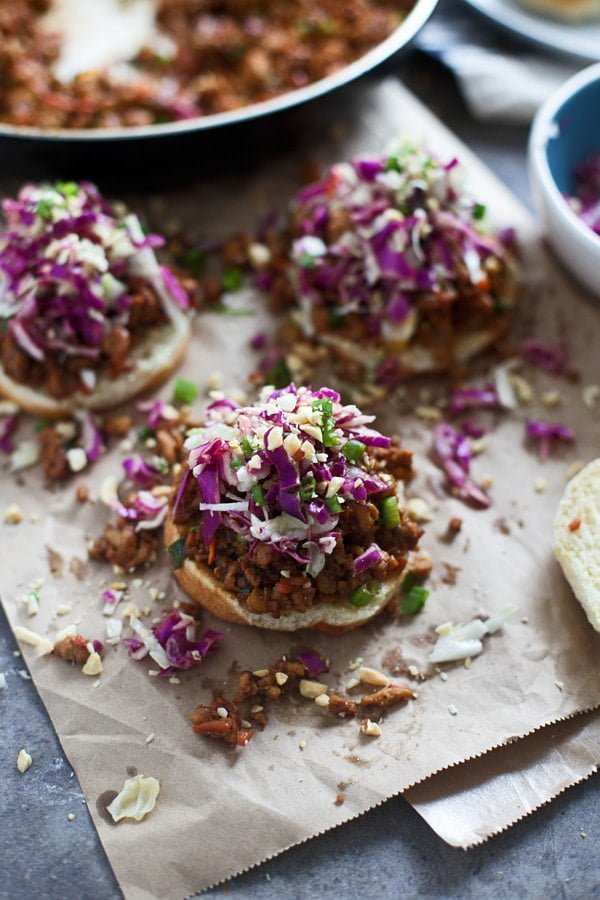 To you, it may be a new year according to the calendar, but to me, 2017 is not only a new year on paper, but it also coincides with me taking a step in to my second year of parenting.
So while you're praising the lord and clapping your hands you made it through that awful election, T-Swift's umpteenth break-up or Michael Strehan abruptly leaving Live with Kelly, I'm celebrating the fact that I made it one whole year being a Mom.
It was everything I thought it would be. It was everything I didn't think it would be. It was easy at times. It was hard at times. (Ok, it was a hard A LOT of the time.)
It was the most fun I've ever had in my life. It was the least fun I've ever had in my life.
It was the proudest I've been of myself. It was the guiltiest I've ever felt (that Mommy guilt is REAL).
And it was by far, the best year of my entire life.
While I didn't completely disappear from the blog, I did cut back my posting schedule from three to two times per week, which seems to have turned a few readers away, but I have absolutely no regrets. I got to spend an infinite amount of time with my little guy, while still working part-time, and to those of you who stuck around, thank you!
From this point on, I'm going to be back to my regular posting schedule of three times per week (and hopefully more), although, there may be a time or two when that doesn't happen, so bear with me.
I had grand plans of presenting something irresistibly healthy to you guys as my first post of 2017, but then a craving for something saucy, Asian-influenced and miniature got in the way, and the results were these Asian Sloppy Joe Sliders. Which aren't UN-healthy per se, they just aren't composed of kale, grapefruit, or any other healthy, super food equivalent you're likely seeing float around the internet this week.
They are however, packed with veggies, cooked with minimal oil and fat, and bite-sized, so you've got portion control on your side – which is most of the battle anyways, right??
If I could pick any sauce in the world I would slather just about anything with, it would hands down be a peanut sauce. I think I have at least three versions on this site alone, and while all of them are delicious, this one is a bit more subtle, because I've omitted a few ingredients and cut down the peanut butter from my typical recipe.
I toss all of the ingredients together (peanut butter, hoisin, honey, tamari, and rice vinegar) in a small bowl, and then pour it over cooked ground pork, chopped carrots, onion, garlic, and plenty of chopped cabbage. The mixture is then scooped on to toasted slider buns, topped with a quick sesame slaw, sprinkled with chopped peanuts and these bite-sized babies are ready to go.
Hoisin Peanut Sloppy Joes with Asian Slaw
Author:
Nicole ~ Cooking for Keeps
Ingredients
1 Tlbs + 2 tsp. sesame oil, divided
1 lb. ground pork
½ cup chopped onion (about ½ small onion)
1½ cups roughly chopped, shredded carrots, divided
1 cup white cabbage, divided
1 garlic clove, minced
1 Tlbs. + 1 tsp. peanut butter
1 Tlbs. + 1 tsp. tamari or soy sauce
2½ Tlbs. hoisin sauce
3 tsp. honey
¼ cup + 1 Tlbs. + 1 tsp. rice vinegar, divided
2 green onions, sliced
1 cup sliced red cabbage
1 tsp. sugar
1½ tsp. sesame seeds (optional)
2 Tlbs. melted butter (optional)
8 slider buns (I used these)
¼ cup chopped peanuts
Instructions
Heat a large non-stick skillet to a medium-high heat. Add 2 tsp. sesame oil. Once the oil is hot, add the pork. Use a wooden spoon to break the meat up. Cook until brown and mostly cooked through, about 4 minutes.
Once the meat is almost cooked, reduce the heat to medium and add another teaspoon of sesame oil as well as chopped onion, ¾ cup chopped carrots, 1 cup chopped cabbage, and garlic. Sauté until veggies are softened and pork is cooked through, another 3-4 minutes.
While the meat and veggies finish cooking, add peanut butter, tamari, hoisin, honey, and 1 Tlbs. + tsp. of rice vinegar to a small bowl. Whisk to combine.
Again, while the pork and veggies continue to cook, add remaining carrots and red cabbage to a small bowl. Toss with remaining 1 Tlbs. sesame oil, ¼ cup rice vinegar, sugar and sesame seeds. Season with salt and pepper. If you want toasted buns. Brush each bun with melted butter. Heat a large non-stick skillet to a medium heat and toast buns.
Once the pork and veggies are softened add sauce to pan. Toss pork and veggies in the sauce and cook another minute or until the sauce has coated the mixture. Add green onions, toss.
Spoon filling on to toasted slider buns. Top with slaw and sprinkle with peanuts.
Notes
I like to get a lot of the ingredients for this at the salad bar, so I don't have to buy a whole bunch of green onion, a whole bag of red cabbage etc. It saves money and time!