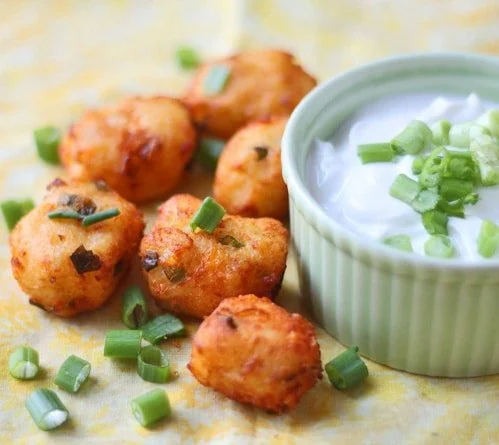 You know those nostalgic places that just bring you back to a certain moment in time? I have a few of them, but the one in particular that pertains to today's recipe is good old Sonic Drive-In.
What??
Yep, Sonic Drive-In.
If you don't have one in your town or city, it's meant to act as an old school drive in, equipped with an intercom ordering system, bubbly carhops on roller skates, and old-fashioned burgers and milkshakes.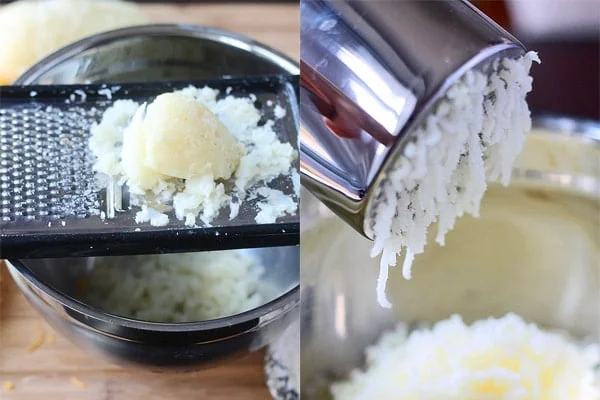 I remember getting downright giddy when my Dad would take me to the Sonic that was all the way across town (or at least I thought it was when I was a kid, in reality it was only about a mile or two away). It felt like a special little treat when we'd drive over there, order our food and contently eat in the car. I'd always order the same thing: a sweet and savory corn dog and either cheddar bites or crispy tater tots smothered in cheese and then dunked in ketchup.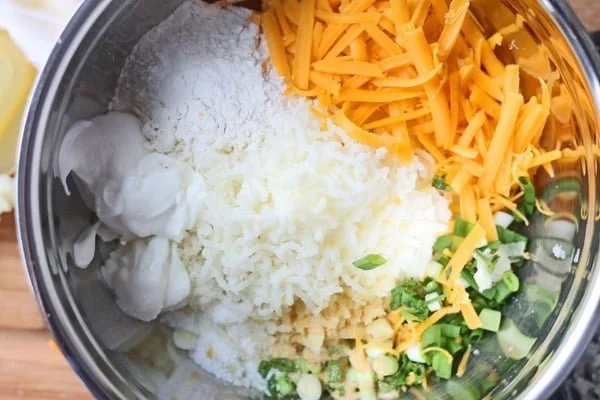 When I got a little bit older one was built within walking distance of our house; my friends and I would ride our bikes there nearly every day and just hang out, order slushies or flurries (a mixture between a slushie and a milkshake…amazing) and unapologetically eat loads of greasy food. Again, my order stayed the same.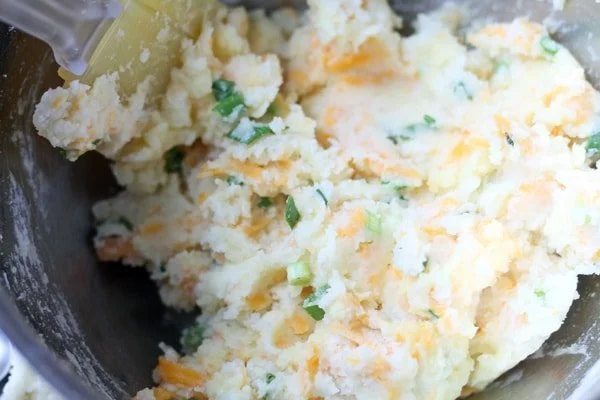 As a high schooler, Sonic became the go-to hang out spot for pretty much everyone I knew. Everyone would park their cars one after the other and congregate to gossip and figure out what the plans entailed for the night. In those times, I danced and sang in the rain with three of my best friends. I fought with those same friends. I sat in the back seat of my friend Keri's car while she blasted inappropriate music, just to embarrass me. And all the mischievous kids would spike their fruit slushies with cheap vodka (totally not me). I don't think anyone even ate anything – except for me of course, which again was a corndog with either cheddar bites or crispy tater tots.
I still go to Sonic today (when I'm not counting calories, swearing off fried foods, and pledging an all "raw" diet) and although I have come to enjoy the burgers and spicy cheddar peppers as well, if you give me a corndog and tater tots, I am one content little girl.
Enter: today's loaded baked potato tater tots.
I thought it would be a no-brainer to combine my love of tater tots with my family's obsession with baked potatoes – loaded baked potatoes to be exact. What's not to love about sharp cheddar cheese, butter, sour cream, green onion, and sometimes salty bacon on a pile of carbohydrates and crispy potato skin? Absolutely nothing.
I first start by baking two large starchy russet potatoes (no other variety of potato will suffice), peel them, and then grate half (while still hot) and pass half through a ricer. If you don't have a ricer, don't fret – grating all of the potatoes will work just fine. Working quickly, throw in your favorite baked potato toppings. In my case, I put in lots of sharp cheddar cheese, tangy sour cream, chopped green onions, and plenty of salt. The mixture becomes cohesive with the addition of a little flour and half of a lightly scrambled egg. The "batter" is then formed into cute little tater tot shapes, chilled and dropped into a pot of blistering hot oil to crisp up. I like to serve them simply with a little bit of sour cream and green onion, but a luscious cheese sauce to dunk them in would be absolutely to-die-for.
Loaded Baked Potato Tater Tots
Author:
Nicole-Cooking for Keeps
Ingredients
1 ½ pounds russet potatoes, baked
½ egg
¼ cup flour
1 cup sharp cheddar cheese, shredded
2 scallions, finely chopped
¼ cup sour cream
½ teaspoon salt
Sour cream and green onions to serve
Instructions
Heat about two inches of canola oil in a large deep pot or deep fryer, to about 375 degrees.
Peel skin off hot potatoes. Send half through a ricer and grate half on a hand held grater. (If you do not have a ricer, just grate all of them)
Add in the rest of the ingredients, mixing until just combined. Do not over mix.
Form into tater tot shapes. Place on a baking sheet and chill in the freezer for 10 minutes. Working in batches fry about six at a time, until golden brown and hot throughout. Drain on paper towels.
Serve immediately with a little sour cream and green onion.