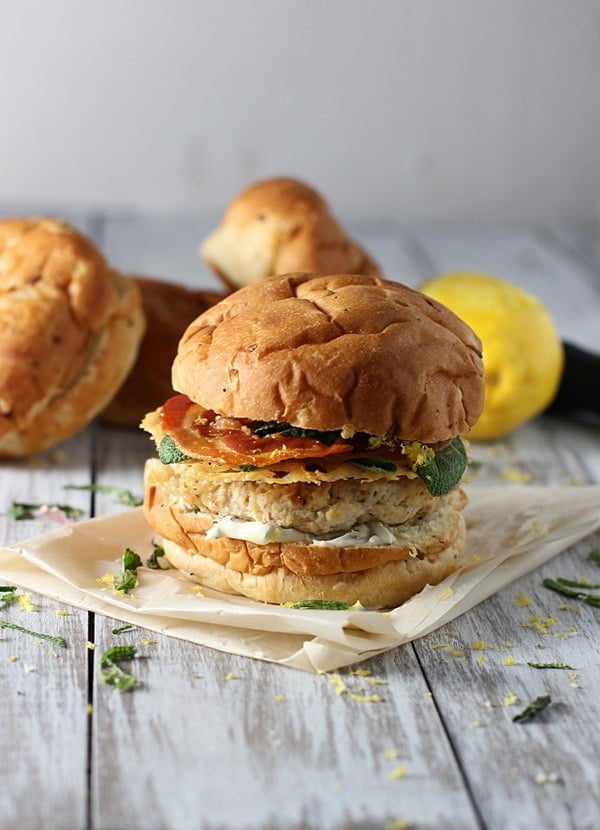 I've been a bad girl this winter season – a very bad girl. While I had wonderful intentions of staying super fit all winter long, getting on the elliptical and not eating myself into oblivion, I did the exact opposite. I quit working out, I quit watching what I ate, and I quit even glancing at a scale. I knew exactly what it would tell me, and I was not prepared to hear it.
Scales are scary. Scales are just cruel reminders of your food failures. I hate them. Kevin also hates scales, although for very different reasons. I hate them because I'm reminded of the weight I've gained; Kevin hates them because they remind me of the weight I've gained and then I remind him – over and over and over again.
I should just throw ours away and we'd both be a lot happier, albeit fatter and in denial, but happier. Although ill-fitting pants are also an indicator of an expanding waistline, and I'm not one of those people that have "fat" jeans they wear when a few pounds have been packed on. Nope, I just make myself suffer until I'm so uncomfortable, I just lose the weight.


With bathing suit season quickly creeping upon us, and my jeans tighter than ever, I'm making a shift here and in my non-blogging life towards a healthier diet and lifestyle. Now I'm not saying I'm giving up the foods I love completely, (I could never!) or that I'm going to solely share recipes with flax seed or chia seeds in them (I would never!), I'm just going to start making wiser decisions when it comes to food.
Instead of white flour, I'll use whole-wheat. Instead of butter, I'll swap out olive oil. Instead of cream, I'll use milk. Instead of ground beef, I'll use ground turkey or chicken. All easy swaps.
Flavor will not be sacrificed. Ever
Neither will bacon.


Today I started out with, in my opinion, one of the easiest swaps to make, and actually a swap I welcome. Ground beef for ground turkey. Kev and I aren't really huge red meat eaters anyways, of course we like the occasional steak or burger, but I actually really enjoy ground chicken and ground turkey.

Because I can't resist turning pretty much every meal on the planet into a sandwich or burger, these guys are based off one of my favorite quick and easy dinners, chicken saltimbocca. There are many different ways to make the traditional version, mine includes flattening chicken breasts, covering them in sage leaves and salty prosciutto, possibly some provolone cheese, browning them in a little bit of olive oil, and then finishing them off with a quick white wine butter sauce.
Simple and delicious.


Here, I did things a little differently.
Instead of a white wine butter sauce, I made an aioli of sorts with some light mayo, fried sage leaves, lemon and garlic. These make the burgers, do not skip it. The aioli gives it that lemon and sage scent that I just love about chicken saltimbocca.
The actual burger patties are simply made up of lean ground turkey, grated onion (a staple in all my lean burgers), a little bit of lemon zest, garlic, salt and pepper. Make sure you get breast meat, otherwise, there can be just as much fat and calories as ground beef, and in that case, you might as well just go ahead and get ground beef.
The final touch for a salty, nutty bite and crunchy texture is a little bit of thinly sliced pancetta I crisped up in the oven and a lacy parmesan frico, also baked in the oven. I like using the frico, for a couple reasons. One for the crunchy texture, and two, instead of using a whole piece of provolone cheese, which can run up to 8 grams of fat per slice, I only use about a tablespoon and a half of parmesan cheese to make the frico.
Now we have the perfect burger that's a touch healthier than that double bacon cheeseburger you've been dreaming about….
Saltimbocca Turkey Burgers
Author:
Nicole ~ Cooking for Keeps
Ingredients
1 pound ground turkey breast
½ onion, grated
3 garlic cloves, grated and divided
4 teaspoons lemon zest, divided
1 ½ teaspoons salt
⅛ teaspoon ground black pepper
6 tablespoons grated Parmigiano-Reggiano
4 pieces of pancetta, thinly sliced
½ cup light mayo
2 teaspoon lemon juice
10 tablespoons fresh sage, minced plus more for garnish
1 teaspoon olive oil
4 buns
Instructions
Preheat oven to 400 degrees. Place mounds of 1 ½ tablespoons of parmesan cheese on a baking sheet lined with a silt pad or parchment paper. Flatten slightly. Bake for 4-5 minutes until golden brown, let cool and then remove.
On another small baking sheet, place pancetta on a silt pad or parchment paper, bake about ten minutes until brown and crispy.
In a small sauté pan, heat olive oil over a medium heat. Add sage, cook for a few second, remove.
In a small bowl, whisk together may, lemon juice, two teaspoons of zest, 1 garlic clove and chopped sage. Season with salt and pepper. Set aside.
In a medium bowl, combine ground turkey, onion, remaining garlic, lemon zest and salt. Form into four patties.
Heat a large cast iron skillet to a medium-high heat. Add a little drizzle of olive oil.
Cook burgers until, cooked through and no longer pink, about 3 minutes per side.
Spread aioli over bun, top patty with frico and pancetta and more chopped sage if desired.