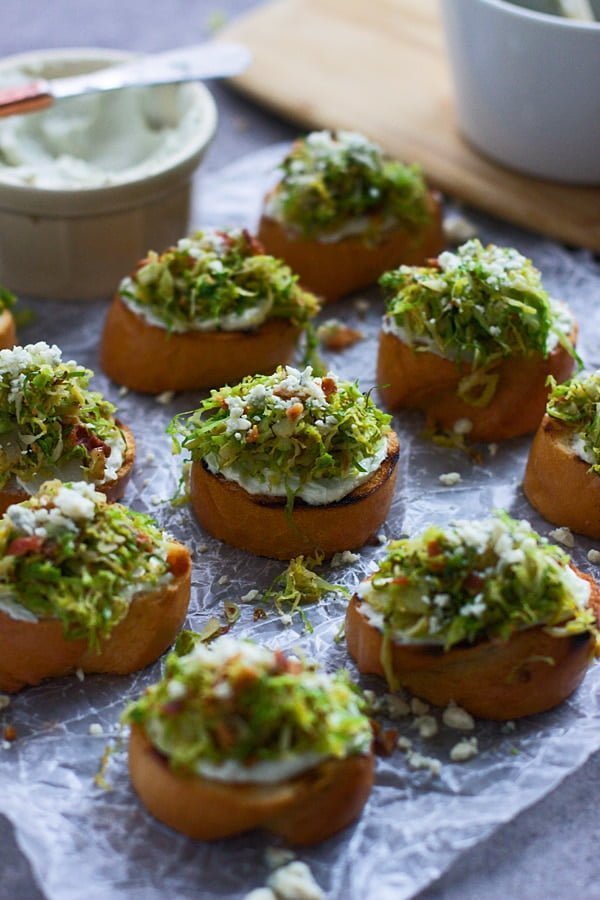 I'm pretty sure I'm still recovering from the weekend – food-wise that is.
Wednesday started off with double cheeseburgers, fries and strawberry shakes, which obviously transitioned into the gluttonous meal we call Thanksgiving dinner on Thursday. Friday was doughnuts, leftovers and homemade broccoli cheddar soup that must have contained two days worth of calories and fat (worth it). Saturday, we started our morning with breakfast burritos and ended with perfectly roasted chicken, unending bread baskets and apple fritters from my favorite cozy, cold-weather restaurant. And finally, we ended the weekend with an indulgent brunch of mini waffles, French toast and endless cups of coffee…with almond milk…for balance, of course.
Actually writing out what the last five days of meals consisted of kind of makes me want to hide in a corner and cry…So this week we're obviously trying to balance out that catastrophe of food choices with some healthier meals and snacks, which I plan to share in the near future.
But first, Brussels sprout and bacon crostini with whipped blue cheese, because I bought the ingredients pre-Thanksgiving, and what's one more little bit of indulgence??
I've said it before and I'll say it again, something I always include when menu planning for a holiday soiree is a variation on a crostini of some sort. Typically, the preparation is relatively simple with little ingredients and there is undoubtedly some sort of cheese involved. And while these particular crostini aren't as simple as some of my previous recipes, the ingredient list is small enough to make up for any extra work involved.
Bacon lends itself in three different ways, first the fat that's rendered when it's cooked is used to sauté the shaved Brussels sprouts, second the crispy bacon is tossed in the sautéed Brussels sprouts and third, the remaining bacon fat is used to toast the crostini instead of the olive oil I typically use.
The cheese portion of the crostini ensemble is a mixture of crumbled blue cheese and softened cream cheese that's whipped up in the food processor (a blender would also work) until it's super light and airy. I like to use a mix of blue cheese and cream cheese because blue cheese tends to be a bit strong for some palates, and the cream cheese just kind of mellows things out a little bit, plus it helps to make the "whipped" factor really come to light.
The spread is slathered onto bacon toasted crostini, topped with the Brussels sprouts and bacon sauté and then sprinkled with a little bit of crumbled blue cheese for a final touch.
Pop these guys on a platter in between the shrimp cocktail and the meatballs and watch them disappear.
Five Ingredient Brussels Sprout and Bacon Crostini with Whipped Blue Cheese
Author:
Nicole ~ Cooking for Keeps
Ingredients
6 slices of bacon
6 cups shaved brussels sprouts
¼ teaspoon salt
1 baguette, cut into ½ inch slices
¾ cup crumbled blue cheese
3 ounces softened cream cheese
Instructions
In a large non-stick skillet, cook bacon until crisp. Drain on paper towel and pour grease into small bowl. Wash pan out. When bacon has cooled, chop finely.
Heat the same pan to a medium heat and add two teaspoons of the bacon grease. Add brussels sprouts and salt. Sauté until softened, about 3-4 minutes. Remove from heat and toss with chopped bacon.
Using a pastry brush, brush crostini with remaining bacon fat. Season with salt and pepper. Heat a grill pan to a medium-high heat and toast bread on both sides until they have grill marks. (You can also pop them on a baking sheet at 350 degrees and bake until crisp, about 5-6 minutes)
In the bottom of a mini food processor or blender, add blue cheese and cream cheese. Blend until smooth.
Spread crostini with whipped blue cheese and top with bacon and brussels sprout sauté.