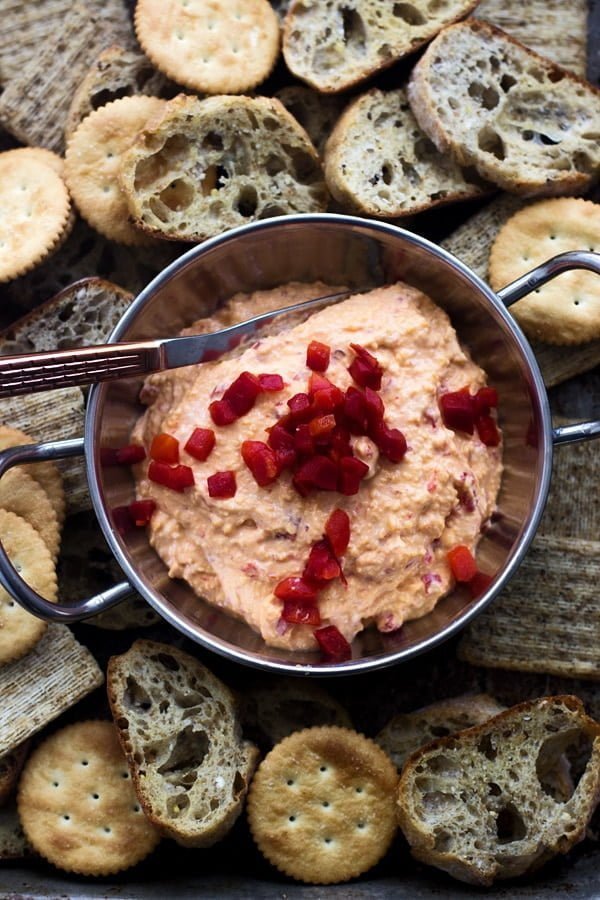 Does anyone know what momentous event occurs next week?
Anyone??
Cinco de Mayo.
Arguably my favorite holiday, purely for the excuse to binge eat a copious amount of Mexican food and down a couple (or more) strong margaritas – something I rarely allow myself to do (the margaritas, not the food).
Each year, I celebrate accordingly and throw a Mexican-inspired fiesta at my house (even if its just Kevin and I) where I make entirely too much food, or we hightail it to our favorite spot to gorge on enchiladas (for me), burritos (for Kev) and cheese dip (for both of us). This year our friends are throwing a party, so I won't be whipping up any Mexican dishes on the actual day, but I do plan on sharing a few recipes with you here, plus I kind of love the excuse to eat Mexican food for a week straight and not have to feel guilty about it – except I'll probably still feel guilty about it…whatever.
The week will progress as a sort of dinner party, today with an appetizer, Wednesday with the main course and Friday with a dessert – and trust me, you don't want to miss ANY of it.
Today's Mexican-inspired appetizer is kind of a hybrid between a traditional queso and a classic southern pimento cheese dip. Although all I really did was spice up the classic pimento cheese dip with the addition of ridiculously hot and smoky chipotle peppers… so I guess I basically just put a Mexican spin on a true southern classic.
Either way, this dip needs to be in your rotation whether you're celebrating Cinco de Mayo or not.
Because we're indulging pretty hardcore the rest of the week, I decided to lighten this up just a touch; now I'm not calling it health food or anything of that nature, but it definitely lacks the gluttonous use of full-fat cream cheese, mayo and cheddar cheese which are all completely artery clogging (in the best way possible). I swapped out the mayo for non-fat Greek yogurt, used only a scant portion of reduced fat cream cheese (always reduced-fat NEVER non-fat) and went with 2% milk sharp cheddar cheese.
While the calories and fat are reduced in this Mexican/Southern app, I promise even the most discerning palate of a true southerner wouldn't be able to detect a difference.
The best part about the entire dip?? It takes about two point five seconds to throw together. Literally all you do is throw all of the ingredients mnus the pimento into the food processor, turn her on until the mixture homogenous and purreed, pop in your pimentos, pulse until they're incorporated, but not pulverized and you're good to go.
I served these with some chili and garlic powder dusted crostini and Ritz crackers, but store-bought tortilla chips would work just as well.
Also, I'd make a double batch, because this stuff is ADDICTIVE.
Olay!
Lightened-Up Chipotle Pimento Cheese Dip
Classic pimento cheese gets an update with spicy chipotle peppers, and is lightened-up with greek yogurt and low-fat cheddar cheese.
Author:
Nicole - Cooking for Keeps
Ingredients
1 cup shredded sharp reduced-fat cheddar
3 tablespoons non-fat greek yogurt
1 ½ ounces softened low-fat cream cheese
½ chipotle pepper in adobo
¼ teaspoon garlic powder
pinch of salt
3 ounces pimentos, divided
Instructions
Add shredded cheddar cheese, yogurt, cream cheese, peppers, garlic powder and salt to a food processor. Pulse until pureed. Add in 2 ounces of pimentos, Pulse until pimento are combined, do not puree them.
Transfer to a serving dish and sprinkle with remaining pimentos.