These 20 Non-Traditional Thanksgiving Sides take your classics and knock them out of the park with elegant twists. They're the perfect way to take your Thanksgiving menu from boring to the most memorable meal you'll have all year.

These cheesy scalloped potatoes are creamy and full of subtle pumpkin flavor. They're the perfect addition to traditional mashed potatoes on Thanksgiving!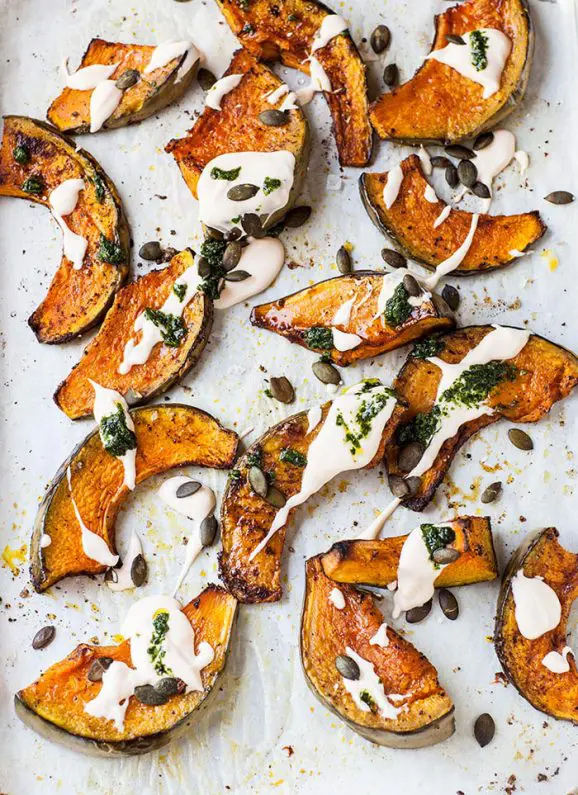 This roasted pumpkin wedges look SO good! I love that slightly spicy chili yogurt and all the texture from the pumpkin seeds.
I love that you don't have to peel the skin of an acorn squash and can eat it, no problem. This sweet squash is paired with lots of brown butter, sweet pomegranate seeds, and lots of acorn squash seeds for great texture. Plus, it's a showstopper!
These cheesy potatoes taste JUST like a loaded baked potato, but in mashed potato form. They're topped with a DELICIOUS garlicky bacon breadcrumb and baked. So good!
I love the addition of crispy halloumi cheese and dates here. It's the perfect combination of sweet, savory, and salty!

Ahhh I could east this Creamed Spinach Gratin every day for the rest of eternity and be totally happy. This version of creamed spinach is packed with hearty spinach, nutty parmesan, and gooey fontina cheese. The spinach gratin is baked with super easy chive drop biscuits and ready to be served!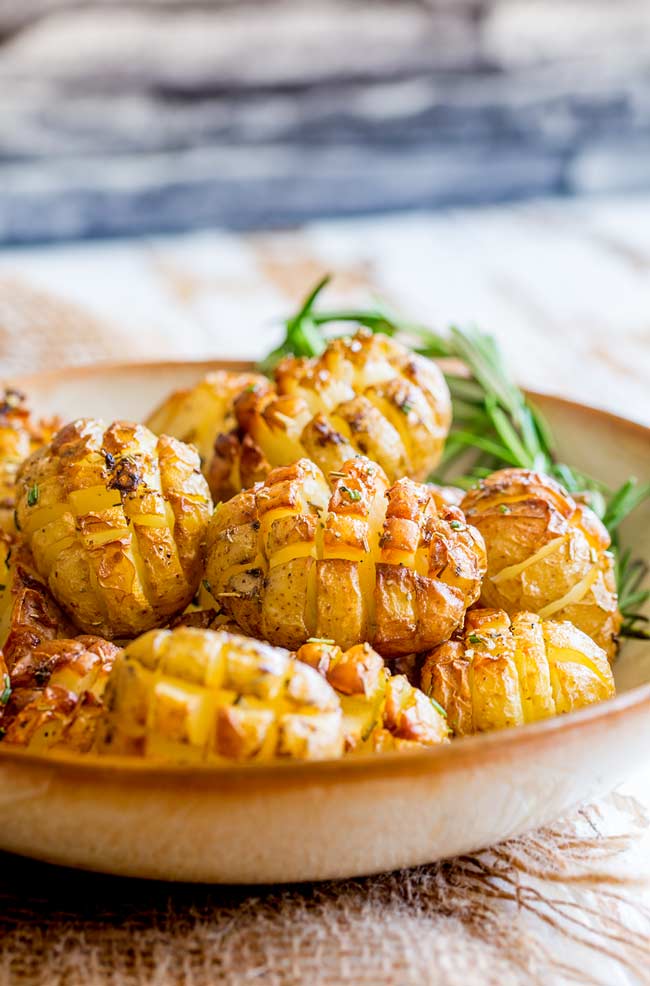 I don't need to tell you much about these, just look at those crispy edges! I can only imagine how delicious and soft the inside is.
Skip the fluffy rolls and serve these easy buttermilk biscuits instead. They have all the flavors of fall – cranberry and sage – packed in one tiny little package. Plus, there's lots of shredded gruyere cheese, which already makes them a winner in my book.
How stunning is the sweet potato gratin?! I love the way it's arrange so the bottom of the potatoes is nice and soft and the tops are super crispy.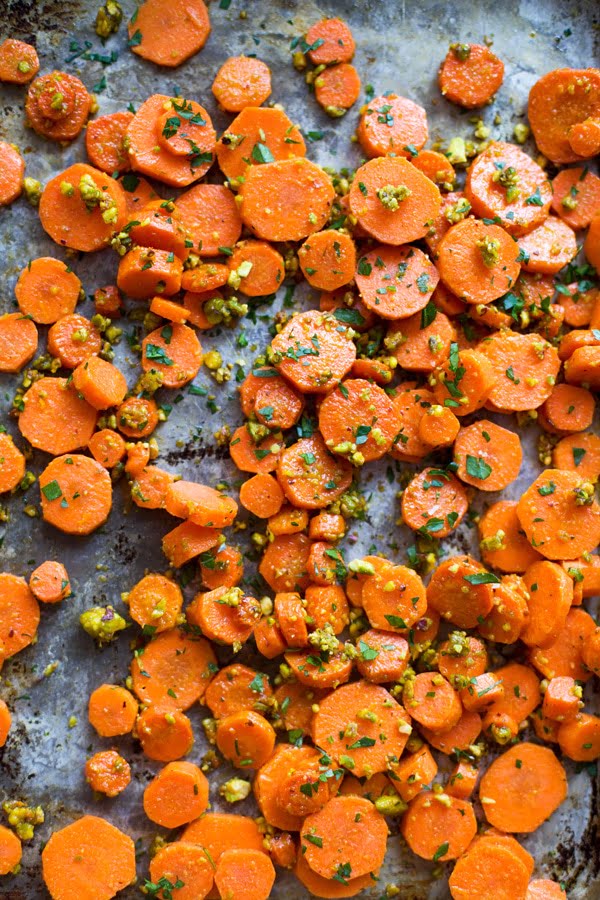 These are not your average carrots! These carrots are roasted in the oven and then tossed with a super easy pistachio butter. They're heavenly.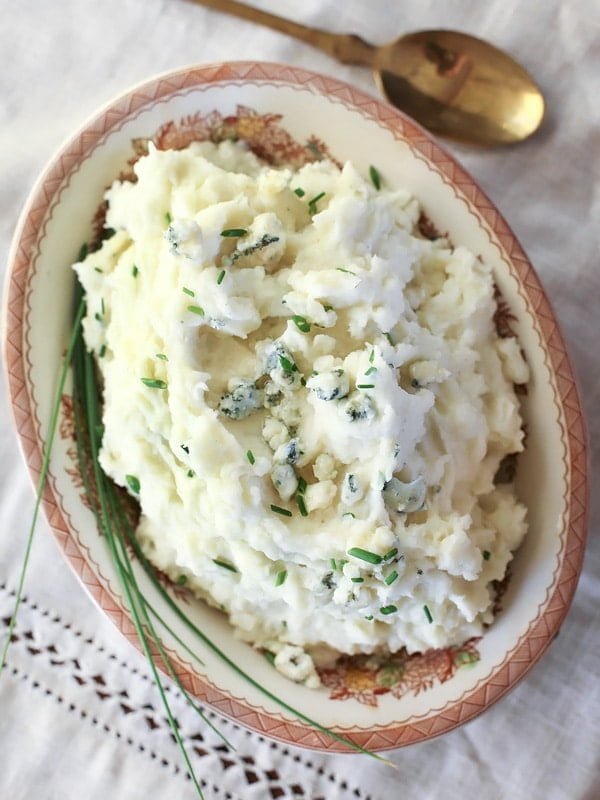 Blue cheese + buttermilk + mashed potatoes. Sign me up! Love this spin on traditional mashed potatoes!
Not only are these green beans perfect for Thanksgiving, they're perfect pretty much any time of year. The green beans are sautéed in brown butter and then coated in a quick pesto.
The ultimate veggie side dish! I love all the colors and texture happening in these Roasted Carrots with Farro and Chickpeas. Hearty and delicious!
This is such a fun, healthy alternative to stuffing! Packed with nutty wild rice and sweet delicata squash, and then tossed in a warm brown butter vinaigrette. Heaven!
The ultimate Thanksgiving Day salad. I would love to start my meal with this sweet, savory, salad that's full of texture!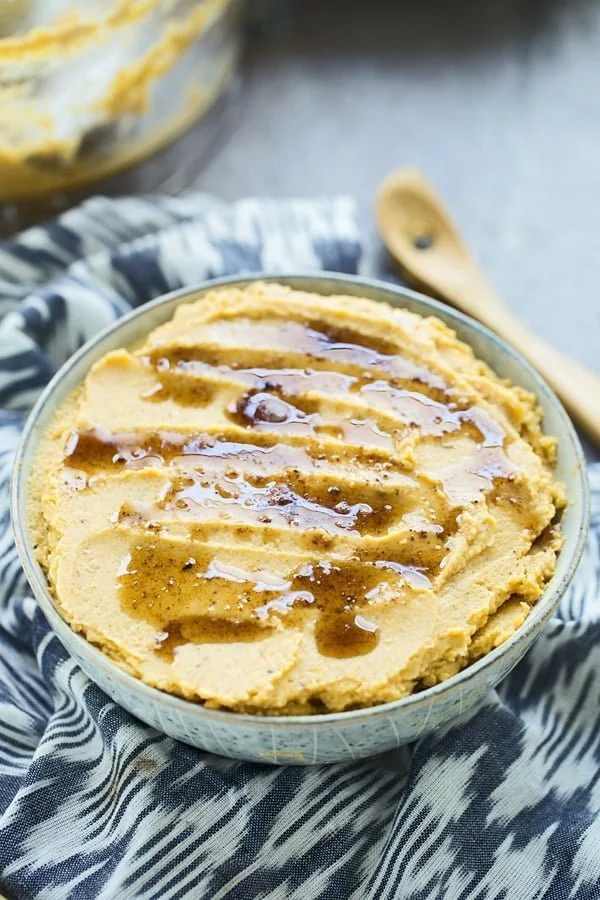 Creamy Mashed Cauliflower and Butternut Squash is a healthy alternative to mashed potatoes you can feel great about eating. A little drizzle of brown butter makes them feel extra luxurious.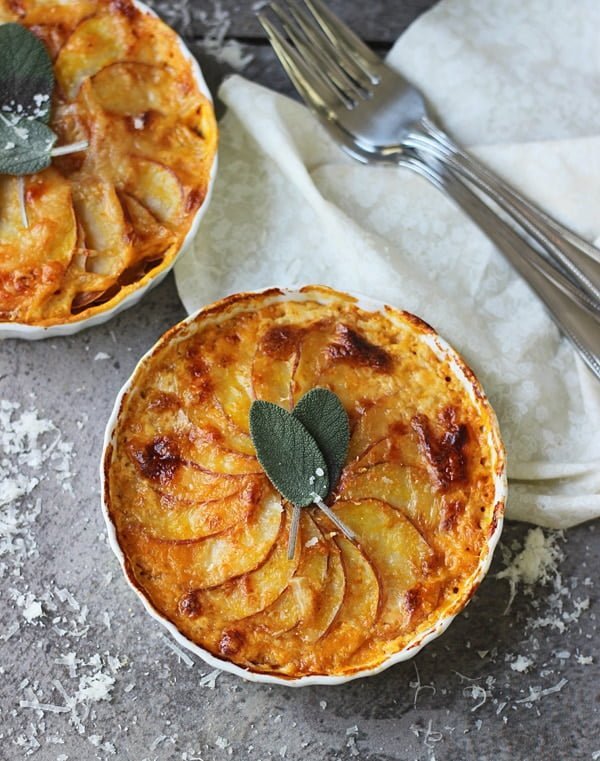 These individual pumpkin gratins are perfect for smaller gatherings. They're packed with thinly sliced potatoes, a creamy pumpkin béchamel and lots of shredded gruyere cheese.
Pretty sure there's nothing better in this world than brie + brown sugar + sweet potatoes. This combination is out-of-this world delicious.
Fluffy, sweet, and so delicious!
Ummm these garlicky scalloped potatoes look INSANELY Delicious. Goodness.
Last, but not least, these adorable mini sweet potato gratins. I love this individual take on the sweet potato casserole. A little goes a long way!